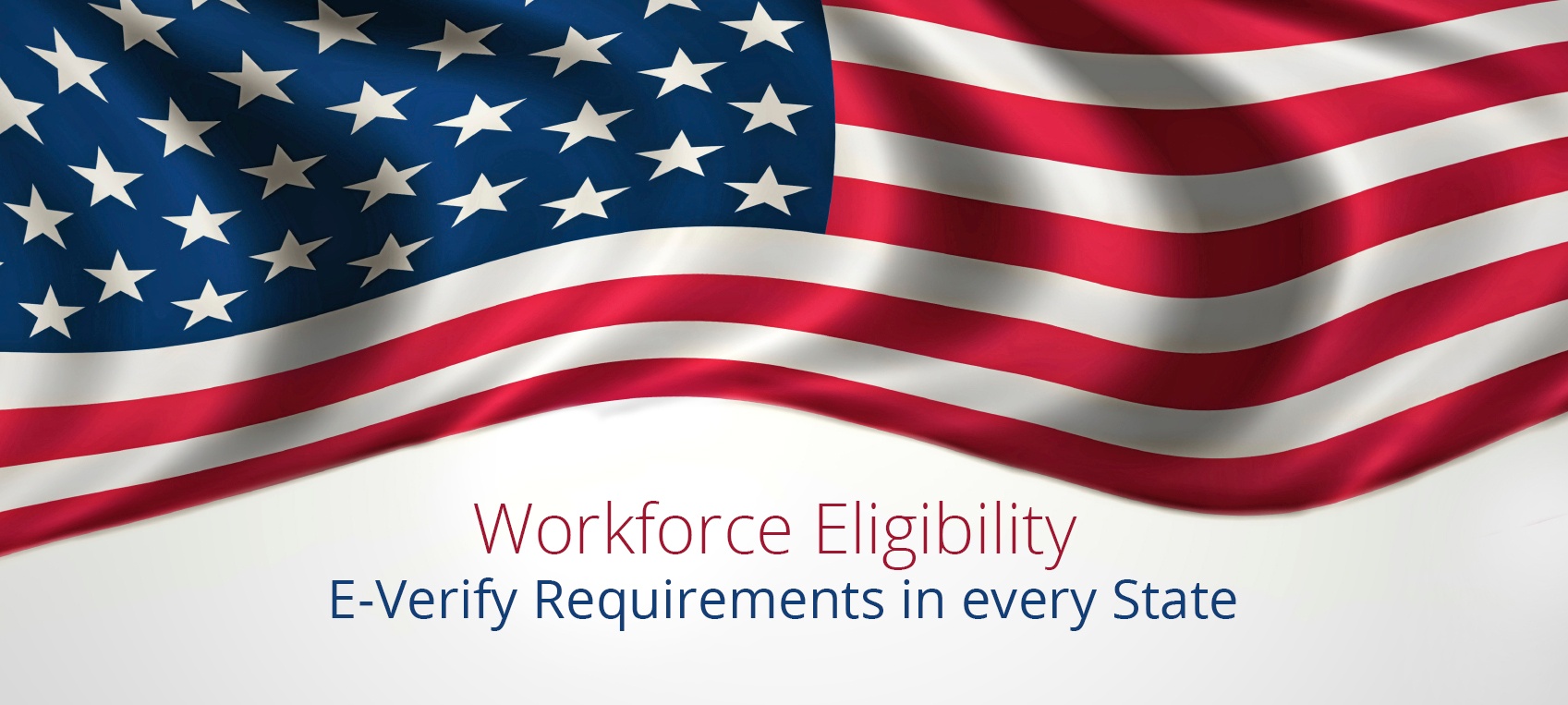 In order for job applicants to be able to work in the United States, they must go through select requirements to prove citizenship or eligibility to work in the country. Each state, however, has different regulations. E-Verify was created to allow employers to run potential employees through a federal internet database to determine their workforce eligibility. E-Verify provides employers fast and free information on United States citizens and foreign citizens who have valid documentation to work in this country.
When it comes to E-Verify mandates, every state is different. Some states require E-Verify checks on all applicants, while others do not require one at all. The below is a list of E-Verify employer responsibilities, broken down by state. Please note, this list will be updated regularly. To receive automatic updates, you may subscribe to this blog using the options above.
We have compiled a complete and updated list of E-Verify requirements in every U.S. state.
UPDATED: July 30, 2020
Read More
Topics: Hiring and Recruiting, Immigration