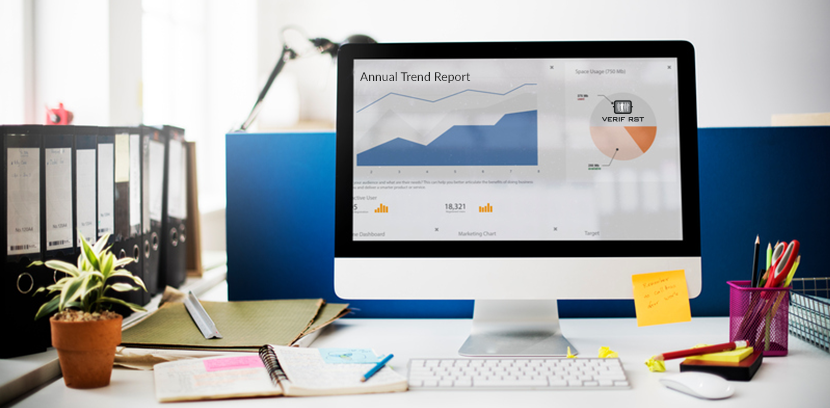 Employers and HR professionals have quite the task to keep up with updated state regulations and background check industry trends. Changes in employment and recruiting provoke changes in laws and protections for those seeking work, currently working, or working independently. Employers must also be mindful of their hiring practices and screening processes to prevent discrimination or negligent hiring.
Here are 2017 background check and hiring trends and what employers need to know in the new year.
Annual Background Check Trends for 2017
Ban The Box
To prompt employers to consider an applicant's qualifications before inquiring about criminal history, states, cities and counties have adopted the "ban the box" policy. These policies remove the criminal history question from employment applications and help ensure all candidates a fair chance at employment. To date, over 150 cities and counties have adopted ban the box and 30 states, with California's new law going into effect on January 1, 2018. The National Employment Law Project tracks the progress of the movement and offers a state and local guide for employers and HR professionals to stay updated. Depending on the city, county, state, employer, or type of employee, these fair chance laws may apply. 2018 will likely see continued progress towards a nationwide adoption.
Credit Reports for Employment
Cities and states are also passing laws to limit the use of credit reports as a basis for employment. Again, proponents of these laws claim the use of information such as credit has been shown to be discriminatory during hiring decisions. As of this writing, California, Colorado, Connecticut, Delaware, D.C, Hawaii, Illinois, Maryland, Nevada, Oregon, Vermont, and Washington have passed laws limiting the use of employment credit checks. Although the Minneapolis Federal Reserve Bank published a paper stating that these employer credit check bans may have unintended consequences including "removing incentive for workers to repay their debts", the push for more fair chance laws is escalating across the country. For up to date information on the credit check laws, read the Demos report on how credit checks are discriminatory and the follow-up on how to make credit check bans more effective.
If applicants will be making financial decisions, handling money, or will have access to financial information, they may be subject to credit background checks as it applies to their jobs. The Fair Credit Reporting Act dictates that employers must inform applicants if they will be running a credit report prior to employment and if it will have an effect on the hiring decision.
E-Verify Requirements
Congress has proposed The Legal Workforce Act of 2017 to require mandatory E-Verify use by every employer in the U.S. While many states have their own E-Verify laws, the new bill would preempt state laws and penalize any employer who knowingly hires undocumented workers. Employers also have a certain number of months to comply with the bill, if it passes, depending on the number of employees. Congressional Democrats are pushing back on the mandatory use of E-Verify in favor of a bill to protect to DACA recipients.
US Citizenship and Immigration Services already encourages employers to use E-Verify for all of its new hires as part of President Trump's "Buy American, Hire American" executive order signed in April of 2017.
State Limitations on Criminal Convictions
California has passed several employment laws of late including one that considers the amount of time passed since a criminal conviction. As part of its "ban the box" law, California employers must now "individually assess" an applicant's conviction history to determine if it will affect or be related to the duties of the job.
In short, employers with 5 or more employees are unable to ask about an applicant's criminal history until after a conditional offer has been made. At that point, when the employer runs a criminal background check, they must exclude any arrests that didn't lead to conviction and any convictions that have been sealed, expunged or dismissed. If a criminal record is applicable, the employers must follow a pre-adverse/adverse action process that includes a closer assessment of the criminal history:
the nature and gravity of the offense
the time since the offense happened
the relationship of the offense to the job.
The EEOC has already issued this criminal history guidance so employers would be mindful to follow this mandate as other states consider new employment laws.
Salary Exemptions
California, other states and cities have also restricted employers and HR professionals from inquiring about an applicant's salary history. In California, Delaware, Massachusetts, New Orleans, New York City, Oregon, Philadelphia, Pittsburgh, and Puerto Rico, public, private, or all employers are prohibited from asking about salary history or will be prohibited when the laws go into effect in 2018. Because of a push to end the wage gap or discrimination, this trend is likely to continue in the new year.
As always, VeriFirst will continue to write about these and other HR and background check topics to help employers stay informed. Consider VeriFirst to help with FCRA compliance and background screening needs.