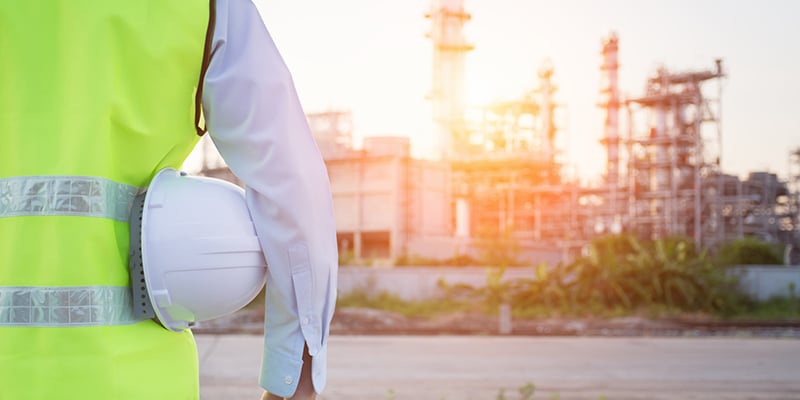 A heads up for Pennsylvania construction industry employers: the Construction Industry Employee Verification Act goes into effect on October 7, 2020.
We have shared E-Verify requirements in our state-by-state workforce verification blog post, including Pennsylvania's mandatory E-Verify for all state and local government contractors and public works contractors. Last year, House Bill 1170 or Act 75, passed with overwhelming support and requires private construction employers to ensure workforce eligibility through E-Verify.
Construction Industry Employee Verification Act Now Requires E-Verify in Pennsylvania.
Who is Required to Comply with the Construction Industry Employee Verification Act?
The Act applies to any individual, entity or corporation in the construction industry who conducts business in the Commonwealth and employs at least one employee. The Act also applies to staffing agencies who supply employees to construction industry employers. The construction industry is clearly defined as "The industry which engages in the erection, reconstruction, demolition, alteration, modification, custom fabrication, building, assembling, site preparation and repair work or maintenance work done on real property or premises under a contract, including work for a public body or work paid for from public funds."
The co-authors of the legislation introduced the bill because, "There are many unscrupulous employers who hire individuals not authorized to work in the U.S for their construction teams. These employers and their unfair business practices hurt workers by driving down wages, create an unlevel playing field for other employers to compete against, and deprive government of revenue that would be used to fund programs like unemployment compensation."
How Does E-Verify work?
E-Verify was created to allow employers to access the USCIS (U.S. Citizenship and Immigrations Services) online database to verify employment eligibility in the United States. The web-based program reduces data errors and mismatches, quickly verifying eligibility with the employee's I-9, and is administered by the United States Department of Homeland Security and the United States Social Security Administration.
What are the Penalties for Non-Compliance?
The Pennsylvania Department of Labor & Industry will enforce the act and issue warnings to those employers who have staff who are ineligible to work in the United States. The employer will then have 10 days to terminate the employee and provide the details of the termination as proof. If the employee isn't terminated or there is another violation, the employer will be reported to the Attorney General who will file an action against the employer.
Penalties including being placed on a three-year probationary period for each business location where the unauthorized employee worked. The employer may also face suspension of business licenses or permanent license revocation.
How Can VeriFirst Help with E-Verify?
VeriFirst can help Pennsylvania construction companies comply with the new Construction Industry Employee Verification Act (Act 75), and integrate the E-Verify requirement with their standard background check requirements (criminal history, driver's license verifications, drug testing and more). Contact us for more information.