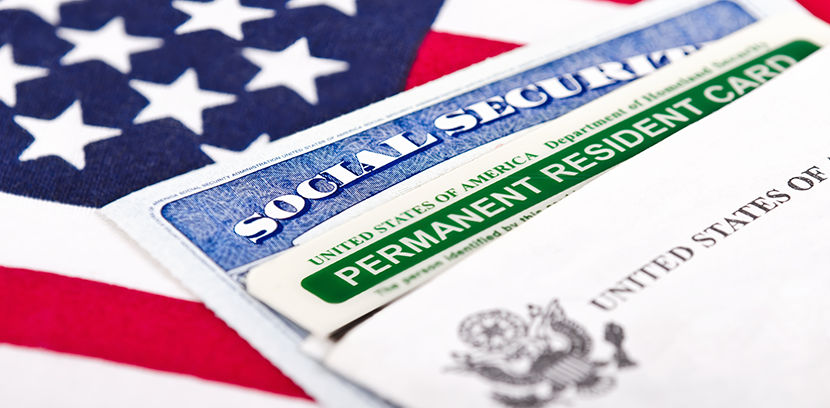 E-Verify, the online system that employers use to access the US Citizenship and Immigration Services (USCIS) database, was put into place as part of 1986's Immigration Reform and Control Act. The legislation requires that employees submit an I-9 form and valid forms of identification to verify their immigration status and eligibility to work in the United States. E-Verify is an electronic version of the I-9 form that confirms 98% of employees' eligibility within 24 hours. The system is undergoing some improvements after the most recent budget announcements by the Trump administration in February.
Employers take note of these important updates about E-Verify.
New E-Verify Website
A new E-Verify website was launched early last week. The new system has been modernized and tested to improve the user experience. Some of new enhancements include:
Plain language instructions
Real-time feedback on errors
Closes cases that haven't been accessed in a year
Allows multiple users to view and work cases
Reduces the amount of steps it takes to open and work a case
Alerts users to duplicate cases to reduce data entry
Improves accuracy of results with the entry of multiple last names
Updates photo matching and makes the process accessible by mobile devices
Reduces steps to close a case
Note: The website will be unavailable from April 20 at 9 p.m. until April 22 at 11:59 pm (Eastern) for the implementation of system enhancements. While the system is down, employers are not allowed to take adverse action on employees whose case is in an interim status. To learn more about the outage and other resources available during the outage, read here.
E-Verify Monitoring and Compliance
USCIS Monitoring and Compliance occasionally performs "desk reviews" and asks employers for I-9 forms and other employment eligibility documents to compare information in the corresponding E-Verify cases. Employers would be contacted via phone or email by Monitoring and Compliance to make recommendations on E-Verify compliance.
Monitoring and Compliance (M&C) activities are used to:
Detect employer misuse
Identify and deter discriminatory practices
Offer guidance on the proper use of the system
Contact employers about case processing errors
Assist employers with compliance
E-Verify uses M&C activities and offers self-assessment guides and webinars to teach employers to:
Review and accept the correct documents and photo ids for employment eligibility
Create cases within the allotted time allowed and close cases with final case results
Provide employees with the opportunity to contest a Tentative Nonconfirmation (TNC)
Prevent discrimination because of national origin, citizenship or immigration status
Wait for verification instead of taking immediate adverse action against employees who receive a TNC
Employers who are contacted by M&C are not being audited or inspected. The process is only to help guide the employer to compliance.
VeriFirst Helps with Employment Eligibility
While the E-Verify system is available to employers, VeriFirst Background Screening is also certified employer agent with the U.S. Department of Homeland Security and U.S. Citizenship and Immigration Services. As a certified employer agent, our background check system works in concert with the E-Verify system to offer employers a single-sign-on solution for applications, background check consent forms, E-Verify employment eligibility, background check reports and more. To see the system in action, our FCRA compliant staff offers a demonstration of the online portal and can answer any questions. Click the button below to schedule a demo.