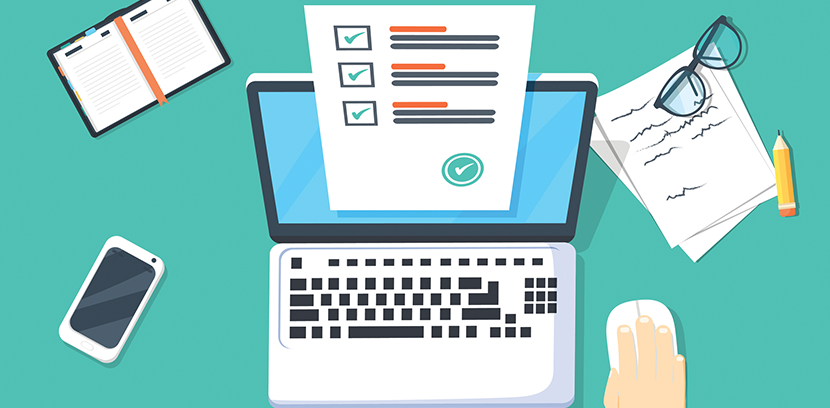 Employers and property managers rely on background check companies to provide current and accurate information before making the decision to hire or rent. A common misconception is that there is one large database that all consumer reporting agencies rely on for their data. In fact, there are hundreds of databases, records, and other sources that still could have erroneous data on the individual being screened. For this reason alone, screening companies must verify and double-verify data and also rely on the adverse action/dispute procedures set out in the Fair Credit Reporting Act (FCRA).
With a possibility for errors, how do background check companies get their information?
How Background Check Companies Get Information
Applicant Information and Identity Verification
The first place that consumer reporting agencies (CRAs) or background check companies get information is from the applicant's themselves. Employment and tenant applicants submit applications, resumes, and other background check forms. The CRA will verify the information is correct and the applicant was honest by searching public records such as the DMV, Credit Headers, birth records, and other third-party sources. Sometimes applicant information is illegible and could not only provide the wrong information about your candidate but also slow down the hiring process. Many employers and property management companies are turning to an online hiring and applicant consent portal to reduce the likelihood of errors.
Education and Employment Records
To verify an applicant's education and employment records, background screening companies will often attempt to contact the school and employers directly. Employment verification includes information about job title, responsibilities, dates of employment, salary, and rehire eligibility. Obtaining employment information can delay the hiring process, or cost more, if the employer cannot be reached or can only be accessed through an employment verification database. Due to the risk of vicarious liability, many previous employers are reluctant to disclose detailed information (such as applicant's work ethic, job performance, etc.). Most verifications are limited to dates of enrollment or hire, graduation and termination dates, degree or positions held, and basic salary information.
Financial Records
Credit records are also accessed, if needed, to supply information about any liens, bankruptcies, evictions or other money challenges that would prevent an employee from a financial job responsibility or the inability to pay rent. Credit reports are supplied by credit reporting bureaus and rental history data can be provided by alternative sources to determine the applicant's risk for property managers.
Federal and National Records
Background screening companies provide safety information to employers and property managers with a national criminal background check and sex offender search. Participating jurisdictions furnish records from the department of corrections about felonies, misdemeanors, and sex offender records. Federal criminal records are also accessed from U.S. District courthouses. If your applicant is on terrorist or international watch lists or otherwise ineligible to work in the United States, the information will be provided from Homeland Security and the Department of Treasury.
State and County Records
CRAs search state, county and local records to also access information about the applicant's criminal background. Typically, the information found at the state and county level is more accurate than a national criminal background search because some courts do not report regularly to the national databases. Even still, the U.S. Department of Justice recently released their Survey of State Criminal History Information Systems and, according to a fact sheet about the report, found that some states still do not have accurate or complete criminal records. There are month to year-long delays of receiving and then entering criminal information into the database and the inability to match court case dispositions to arrest records. A background screening company can verify data by accessing the information directly at the county level but this does add to the amount of time and cost to process an applicant.
How Background Check Companies Help
A background screening company will help educate employers and tenants on the best type of background check for the most accurate information. CRAs also go above and beyond simply running an internet search of records. There are a multitude of records and sources that are contacted directly - sometimes by phone or direct at the courthouse and sometimes by electronically accessing court files to verify the accuracy and veracity of applicant information.
If your company wants to decrease the amount of time it takes to screen applicants and reduce the cost, ask your professional background screening company to help. Not only can they give a heads up on which screens will cost more, they will also suggest process improvements for saving money and getting the most up-to-date information.
Topics: Tenant Background Screening, Employment Background Screening