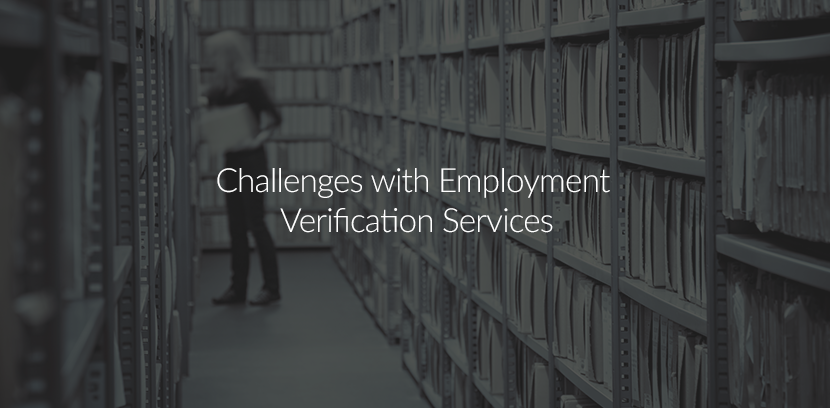 In recent news, high school journalism students in Kansas researched their new principal and found discrepancies on her resume. A simple online search revealed questions about the educator's credentials as well as former employers. After their investigation and check of her background, the principal subsequently resigned.
For employers, background checks help to reveal resume fraud however, there are some challenges to employment verification.
When verifying previous employment, what information is available to employers?
Resume Lies
Unfortunately, lying on resumes is nothing new. Employers are seeking new skills or specific job roles. Millennials are breaking into the market. Boomers are leaving the market or searching for new jobs. Some applicants may exaggerate start and end dates to cover up a gap in employment.
Unemployment or underemployment leaves job seekers doing what they can to get in the door. Recent statistics show that 53% of resumes and job applications contain false information.¹
Other stats show:
21% of resumes list fraudulent degrees
29% show altered employment dates
33% have inaccurate job descriptions
40% have inflated salaries listed
Employment Information Available in a Background Check
Obtaining a background check is one way to reveal white lies and fraud on resumes. A typical background check includes identity verification, education history and employment history. Most of the time, this information will clear up any altered dates on an application or resume. Employment verification only goes so far, however, and includes the following:
Job title
Dates of employment
Salary
Duties
Reason for leaving
Rehire eligibility
GAP report to identify potential breaks in an applicant's employment history
Limitations of Employment Verification
After obtaining the employment information of an applicant, questions still remain: Do you know who you're hiring? How long will it take to verify and how much will it cost?
Limits to employment verification are:


Previous employers are not legally allowed to suggest if your new hire is a bad seed or offer insights to job performance. As long as they provide facts only, they lessen the potential for litigation for ruining the applicant's job potential.
Turnaround time may be extended depending on the availability of the previous employer or reference.
If an employer is no longer in business, or cannot be reached, employment cannot be verified.
If the former employer is an enterprise corporation, verifying employment may be more costly as the information is only available via an employment verification database.
Candidates can withhold permission to contact a previous or current employer.
Employment verification offers "just the facts" and can assist with revealing the truth about resume claims of a new job candidate. A resume lie may also help employers to spot a potential problem employee. When all is said and done, however, a hiring manager must revisit the question of how well they know their new hire. Unfortunately, do to the limitation of previous employers sharing information, traditional employment verification services do not provide the level of detail hiring managers may be looking for.
Conduct Compliant Verifications: Download our HR Screening Kit
---