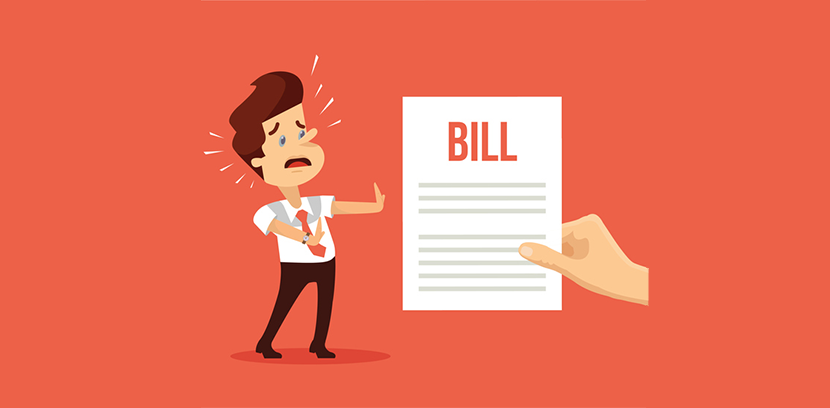 Background checks are more common than ever, not only to employers, but also landlords, businesses seeking to verify customers, non-profits, lenders, law enforcement, and anyone who requires validation of personal safety. These screens offer valuable insights during important decisions including verification of identification, employment, and trustworthiness. With the growth of the market, the cost of a background check can vary depending on many factors. Read on to learn more.
What affects the cost of a background check?
Start by understanding what is included in a Background Check report
To determine an accurate cost of a background check, we need to determine what screens are required to make an informed decision. Let's begin by discovering what's included in a basic background check:
Identity Verification
National Criminal Database Search
National Sex Offender Search
This background check will validate the applicant's name, social security number, date of birth, addresses, whether they have criminal records of varying degrees, or if they are listed as a registered sex offender. It's important to remember that not all background checks are created equal. Although efficient and affordable, criminal records from a database are not a catch-all. Upon request, background check providers should be willing to share their database coverage map with you. [Read more about National Criminal Database coverage areas.]
Cost of a Basic Background Check: ~ $25
Beyond Basic Background Checks
If more screens will be needed, the cost will go up. For instance, the national criminal database search is only at the national level. If applicant records at the county, state, federal, or international terrorist watch list levels need to be accessed, the costs are affected per check and dependent on access fees.
Background check access fees are fees charged by courts, states, DMV's, and other data providers. Not every jurisdiction charges a fee and some fees are higher than others. These access fees can range from $3 - $65 per report. To obtain a detailed list of background check access fees, click here.
Beyond basic background checks could include:
County Criminal Courthouse Records
Federal District Court Criminal Records
Eviction Record Search
Terrorist and International Watch List
Credit History Report
Drug Screening
Employment Verification and Professional References
Education Verification
MVR Driving Records
To review a list of background check costs, including what to expect in access fees, click the button below.
Reducing the Cost of a Background Check
The first step in reducing the cost of a background check is to create a consistent screening process. Employers, for instance, can determine which jobs require the minimal background screens and which ones require more. There may not be a need, for some positions, to run more than a basic background check.
A waterfall approach to background checks can also save money. Perhaps a basic background check is all that is needed to get an applicant past an initial group, then more screens can be run at the next level. Instead of running all background checks on all applicants, save money up front and narrow the screening pool.
Work with a background check company that provides options for reducing the cost. Leveraged bundles or volume based pricing can save money by offering discounts for higher numbers of screens.
Trust Your Background Check Provider
When estimating the cost of screening, work with a trusted background check provider who offers transparency in their pricing. They should also be a guide and helpful with the following:
FCRA Compliance
Customer service
Secure transactions
An online applicant platform to:

Reduce the risk of data entry errors
Increase turnaround time
Store consent forms
A qualified background check company will also be affiliated with the National Association of Professional Background Screeners (NAPBS) to offer insights and education on recent legislation and industry best practices. They will also work with you to clarify your screening process and guide you through the background check process, including what to expect cost-wise. The right background check company will be your partner. Make sure you choose wisely.
Topics: Cost of a Background Check