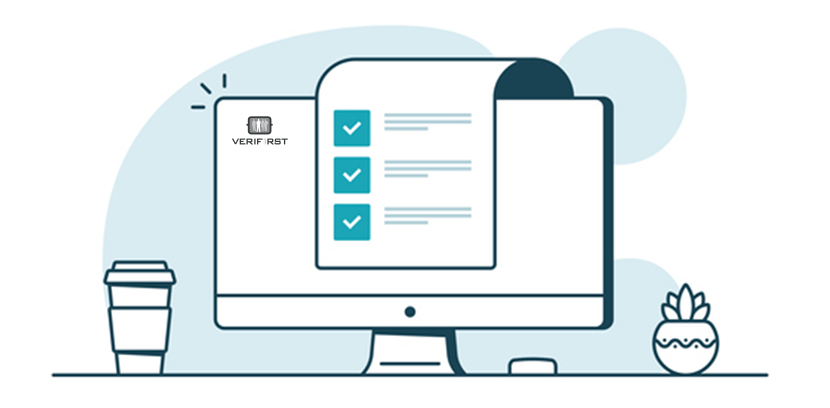 When hiring a new employee, it may be tempting to run every background check available. This is a bad idea for two reasons - (1) running unneeded background checks will take longer and (2) they'll cost more too.
Instead of checking the box on every background check, consider certain background checks may only be needed for certain types of jobs. Understanding the types of background checks, and what information they reveal, can also be helpful to determine which background checks best fit the situation.
How to select a background check package for new hires
What Kinds of Background Checks Are There?
For employment screening, background checks are needed to determine the accuracy of the applicant's resume, whether they may be a threat to other employees or customers, and verification of previous employment experience. To uncover this information, the following background checks are available:
Identity Checks - Identity Verification, Social Security Number Trace, Address History
Financial History - Credit History Report, Credit Summary
Substance Abuse - Urinalysis Drug Testing
Criminal Searches - National Criminal Database and Sex Offender Search, Federal Criminal Search, Statewide Criminal Search, County Criminal Search, International Watch List
Employment Verification
Education Verification
Professional License Verification
MVR - Drivers License
Click below for average background check costs
What Background Check Packages Are Available?
VeriFirst Background Screening recommends particular packages based on the employer's need. For instance, at a basic level, we recommend Identity Verification, National Criminal Database and Sex Offender Search. The cost is minimal and the turnaround can be fairly fast, if not instantly.
A background check package can also be customized to minimize risk for the employer. As an example, if there is the possibility that the employee will be driving for the employer or working with a vulnerable population such as children or the elderly, the employer may want to run additional reports such as MVR driving records or a more detailed criminal history search.
VeriFirst FCRA-certified staff can work with employers to determine which screens are needed to reduce risk, stay within budget and minimize turnaround time.
How Can I Determine Which Background Checks Are Needed?
A best practice for customizing a background check package is to create a background check policy. The policy can reduce hiring bias by including job requirements and a background check decision matrix so that hiring decisions are fair and consistent. The policy will catalog if there are licensing requirements for particular jobs, if some positions have access to secure information or finances or other job-specific functions. These requirements will help determine which screens are needed and which background check data will result in an immediate no-hire decision. The background check policy will also include specific procedures for obtaining consent and authorization for a background check, pre-adverse and adverse action.
To learn more about how to conduct job-related background checks for your organization, download a free ebook that includes customizable forms and sample templates.
Topics: Types of Background Checks, Employment Background Screening, Hiring and Recruiting