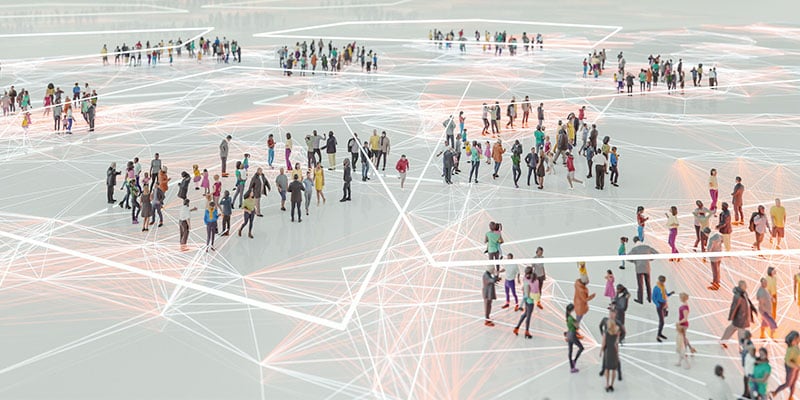 As the world reopens and more jobs go remote, employers and property owners are asking about pre-employment background checks and tenant screening for international applicants. Though not as straightforward as background checks within the United States, screening international applicants is just as important and necessary to protect businesses and investments.
Here's what to know about conducting international background checks.
How Are International Background Checks Different?
Depending on the employment situation, a variety of international laws should be considered. For instance, the laws of the country or state where the employee actually works will apply1. In other words, is the employee being hired by a U.S.-based company but working remotely from another country? If that is the case, will they need to travel to the United States? Is the applicant immigrating to the U.S. from another country to live and work here? Or is the applicant an American citizen that has lived or worked abroad?
Hiring managers and landlords must also recognize what information will be available or different when screening international applicants.
Credit Report: Since an international applicant will not have a Social Security number and may also lack an address within the United States, the major U.S. credit bureaus will likely be unable to return valid credit report information. Other countries have their own way of reporting credit or have privacy laws prohibiting the use of credit reports for employment. (Some states are prohibiting them as well.)
Education Verification: Degrees and certifications will also be different in other countries compared to the States. As an example, a "bachelor's degree" in the U.S. will be listed as a "licence" in France. It's important to understand each country's education system to know the equivalence for American universities.

Employment Verification

: Hiring managers must understand that responsibilities may be different in other countries or the job will be relevant to the country's culture. Like the challenges with American employment screens, the previous employers would need to be contacted directly. Unlike American employers, however, there are language and time zone barriers that would extend the turnaround time of an international background check.
Criminal Records: When accessing criminal records from other countries, it's important to recognize the limits to the criminal information that's reported and what can be used against the applicant when it comes to employment or housing.

Working Visa, Citizenship or other Eligibility Requirements

: Just as it's necessary to verify workforce eligibility within the United States, employers would also need to verify that international applicants are eligible to work or travel to the States.
Cost and Turnaround Time: The average cost of researching the international court system can be $75 - $250 and could take 3 - 10 days. Other countries have different agencies and processes for obtaining information, sometimes delaying the international screening up to 20 days. While screening is important, turnaround time and cost will be very different than a standard U.S. background check. Our advice is for hiring managers and property managers to work with VeriFirst for transparency in time and cost so there are no surprises.

What International or Statewide Compliance Regulations Apply?
As with any background checks, FCRA compliance still applies to Stateside employers and property managers when placing international employees for work or housing within the United States. While FCRA compliance dictates that applicants give consent to background checks and adverse action procedures are followed, it's good practice to offer the same consideration to international applicants too. International data protection laws, such as GDPR, and labor and employment laws for each country must also be considered. Each country will have other laws to consider as well such as workers' compensation, payroll, benefits, and taxes.
Are there Benefits to International Employees or Tenants?
The world is getting smaller thanks to the internet and global travel. The pandemic brought us all together in ways we didn't expect before, including opening up the potential for a more diverse workforce. Placing international employees or tenants fulfills open jobs and housing. It also often broadens the cultural knowledge and impact of employers, offering a new competitive advantage. Just as employers and property managers were taken off guard during the COVID-19 crisis, they're looking to prepare for what's to come. Expanding their options to the international community is a complex but necessary challenge.
1International Remote Working: What Employers Need to Know Before Saying "Yes"