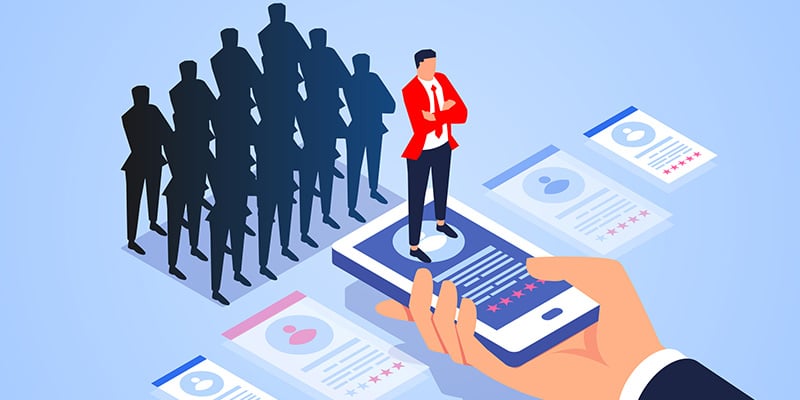 As 2022 comes to a close, it's time to do our annual round-up of the most popular blog posts of the year. This report also helps to determine trends and what pieces will be important to our readers in the following year. As we review the most popular HR and background check topics of 2022, we will uncover the following:
What's important to HR managers when running background checks in 2023?
#10: What is the EEOC Enforcement Guidance for Criminal Records?
When screening applicants, it's important that HR professionals not use a blanket deny-all policy when a criminal record is discovered on a background check. This post provides clarity on the EEOC-recommended guidance and individual assessment of criminal records during the screening process.
#9: Common HR Violations of the FCRA
If anything, the aim of this blog is to simplify compliance with federal laws like the FCRA. Our research for this post narrows down the most common violations so that hiring managers can remedy the problem. We also provide links to our compliance library for easy access to compliant forms.
#8: New State Employment Laws Affecting Businesses in 2023
After the November election, we wrote this post in recognition of new legislation in several U.S. states. More states are leaning into the legalization of marijuana, fair chance hiring and salary transparency. We expect to see more of the same in 2023.
#7: New Laws in these States Affect Employers in 2022
An early January post, this one was written to identify employment laws that might be of concern in the new year. These laws revealed that states across the country were slowly passing legislation to reduce discrimination and offer more "fair chances" to those with criminal backgrounds.
#6: The Do's and Don'ts of HR Background Check Compliance
In an effort to help reduce negligent hiring claims, we created a simple post of guidelines to minimize liability for employers. We applaud the efforts of employers to run background checks on new hires and existing employees. We also want to ensure that consumer rights are protected as well.
#5: Support the Workforce with a Trauma-Informed HR
There's no question that the subject of employee mental health has been emphasized since the onset of the pandemic in 2020. This post shares some recommendations for human resources departments in recognizing, treating and encouraging those employees that are struggling in the workplace.
#4: EEOC In the News and Trends for 2022
Not only do we aim to educate our readers on FCRA compliance, we also try to include EEOC trends to reduce litigation risk. Posts like this one reveal what's happening in American employment at large and highlight diversity and inclusion efforts across the country.
#3: Employment, Hiring, and Background Screening Trends of 2022
Our annual review of the previous year highlights trending topics and came in as the number three most popular post from last year. Last year's top posts revealed that our readers were concerned about diversity, vaccines, hybrid work and how the workplace had changed during the pandemic.
#2: Does Pre-Adverse Action Mean a Candidate Isn't Hired?
As part of FCRA compliance, employers must follow the directive of pre-adverse and adverse action procedures. It's important to understand that pre-adverse basically means before the actual adverse decision. This post helps to identify the differences and what must be included in both instances.
#1: What Does HR Look for on a Background Check?
Hiring managers can't deny employment or a promotion simply for what's found on a background report. There are red flags that might trigger pre-adverse actions, however. This post identifies the types of background checks that most HR professionals rely on and what information would be most concerning.
Compared to last year's review, it appears that compliance is once again at the front of minds for our readers. Diversity and inclusion efforts are still important, as well as a recognition of the well-being of employees. However, a fair hiring process seems to be first and foremost once again. Thank you for reading, and we look forward to learning and sharing more in 2023!