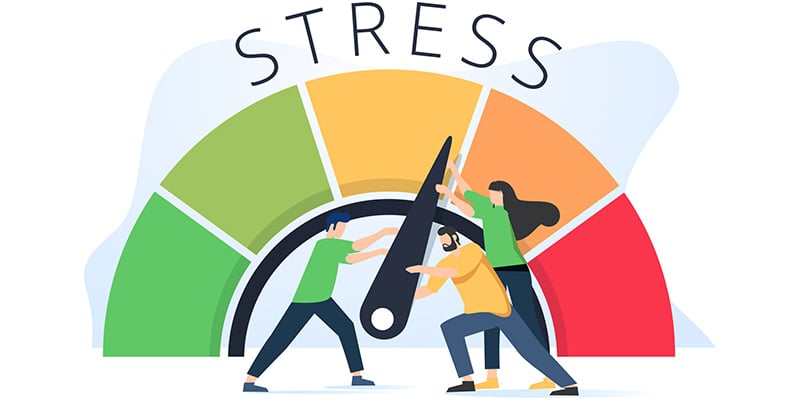 The past few years have done a number on American workers. Between social injustice protests, an ongoing pandemic, and demands to return to the office, over three-quarters of employees are reporting at least one symptom of a mental health condition. It's up to human resources and leadership to help their workforce feel encouraged.
A trauma-informed HR is necessary to support a struggling workforce. Here's how.
Effects of Trauma in the Workplace
In a relatively short period of time, individuals have faced isolation, increased caregiving responsibilities, loss, domestic violence, food insecurity and oppression. The effects of this ongoing trauma show up in the workplace in the form of absenteeism, substance disorders, physical and mental health challenges, increased conflict and loss of motivation. Some of the effects may not even reveal themselves until later. In fact, the return to work could be further traumatizing.
A Trauma-Informed Approach for HR
The CDC has developed a trauma-informed approach for public health that could easily be used by employers. The six guiding principles help teams to recognize the impact of trauma and how to be sensitive and helpful to those who are hurting. Here are practices available to HR to implement and reduce the risk of retraumatizing:
Safety: Creating a physical and emotionally safe space including best practices for sharing and working through the effects of the traumatic event.
Trustworthiness and transparency: Communicating corporate plans or processes with transparency and stating expectations to employees.
Peer support: Emphasizing employee resource groups, support groups, or other ways to listen and care for each other.
Collaboration and mutuality: Building trust and collaboration, among individuals or teams, helps to create mutual interests or goals.
Empowerment and choice: Providing the ability to speak up, chime in and make decisions that affect the individual personally or the team they work with.
Cultural, historical, and gender issues: Making the effort, enterprise-wide, to understand and talk about the cultural, historical, gender, or other issues faced by employees.
Trauma-Informed HR In Action
Now, more than ever is the time for human resources and leadership to show care for the humans in their workplace. From creating opportunities to work together to learning from each other and recognizing the humanness in each other, action must be taken to relieve the helplessness and peril felt by employees. Some steps to take can include:
Training on reducing stress and coping with trauma
Talking about mental health to reduce the stigma
Regular check-in conversations from supervisors
Support of employees through basic needs accommodations and other resources
Businesses are often prepared with a crisis response to ensure the company's reputation is safe. Your employees are in crisis now. It's the perfect opportunity to step up and support them.