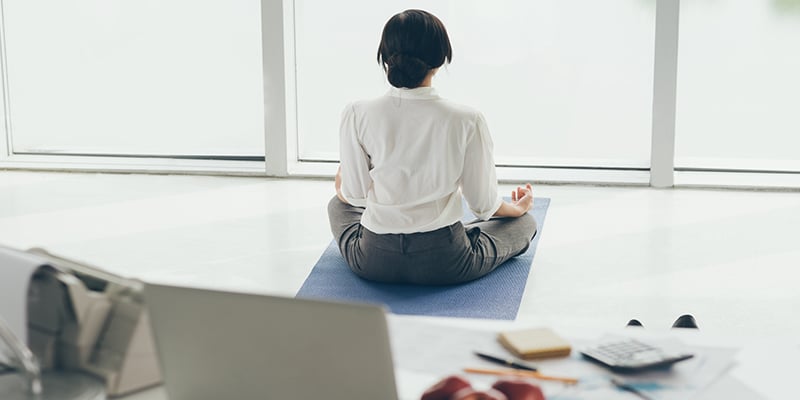 There's no question that your employees are under stress at the moment. With concerns about job security, sending the kids back to school, an economic recession and a raging global pandemic, the last thing they may be thinking about is their own mental health. As an employer, it may be up to you to consider the effects of stress on your team and how your workplace can help.
Here are ways that leadership and human resources can address workplace mental health concerns during COVID-19.
Awareness and Empathy
From the onset of the COVID-19 crisis, the World Health Organization highlighted the urgency in caring for mental health. The challenges faced by individuals increased with the fear of the illness, social isolation, loss of family members, loss of income and employment. All of the uncertainty has contributed to an increase in clinical depression and anxiety in a third of Americans, according to the U.S. Census Bureau. Employers with their fingers on the pulse of their employees may notice subtle or not-so-subtle changes such as inconsistencies, missed deadlines or behavioral changes. Or the employees may appear listless or hyper-aware, depending on their fight-or-flight response to the situation. Managers and leadership must stay aware and offer empathy to their employees so they'll feel safe instead of masking what's really going on.
Certainty
If there's anything that a leader or HR manager can do for their employees, it's to offer some sort of certainty. That certainty could be communication about their employment or access to health and mental health care. If it's at all possible to relieve even one of your employee's worries, it could mean a world of difference. Some options that could be offered include:
A safe place to share their worries such as an Employee Assistance Program or workplace connection group
Open and consistent communications about organizational changes, updates and how the business is surviving the crisis
Webinars or other digital tools to help manage mental health concerns
Flexibility of hours or the availability to continue working remotely
Continued access to doctors, testing and affordable health care options
Consistent workplace policies that follow CDC recommended guidelines for staying safe and healthy
Connection
Most importantly, leadership must recognize that remote work and social distancing has left many of their employees feeling isolated and alone. Managers and other team leaders can check in regularly with their staff to offer assistance, get a read on their mental state and give them thanks for pushing through. Appreciation and connection will also give your employee some peace of mind that their employer cares, even beyond the revenue bottom line.
Management must also stay connected to maintain awareness of behaviors that could trigger deeper concerns. As an example, if undue stress leads to workplace accidents in the transportation or manufacturing industries, the employer has cause for alarm. When mental health concerns lead to other employees or customers being in danger, HR may wish to pursue drug testing or employee background check. This practice can help the employee in question and prevent the business from facing litigation further down the line.
Americans are still facing unprecedented uncertainty and stress, even as the pandemic continues into the fall and winter months. Human resources leaders and management can help alleviate some of the anxiety with compassion, empathy and continued efforts to connect and communicate. Your employees will be ever grateful for the understanding and support.