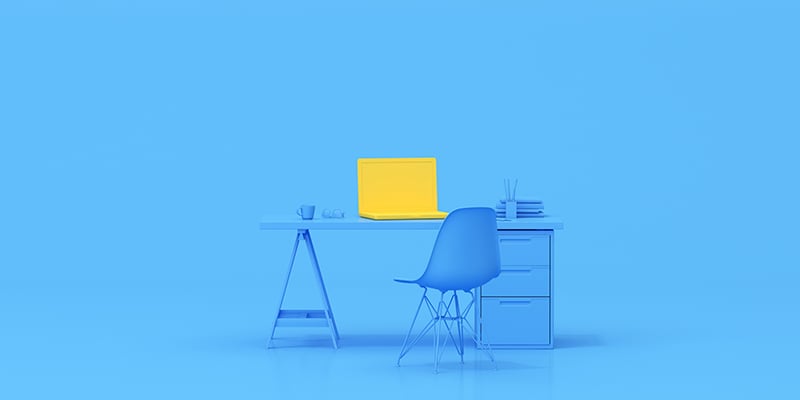 Since 2020, 59% of employees in America are working remotely. That's compared to about 20% prior to the pandemic and down from 71% in 2020. While businesses are adapting to the new normal, HR and hiring managers must still ensure that employees are screened prior to hire, even if they aren't coming into the office.
Here's how employers are challenged with background checks for remote workers.
Cost and Turnaround Time of Background Checks
The cost and turnaround time for certain background checks can vary. As an example, obtaining an accurate criminal search will depend on the state or county courthouse's accessibility of the records in the locale of the new employee. Education and employment turnaround time will also depend on the availability of the contacts at the former educational facility or workplace. Often, the cost is affected when the records aren't readily accessible.
Federal and State FCRA Laws
One of the main impositions of hiring outside of the employer's state of business is the necessary adherence to both federal and state FCRA laws. Federal FCRA laws are used to protect the private information of the citizen. State FCRA laws may be stricter and widely varying, depending on which state the employee resides in.
For example, if the company is located in Ohio but the employee is located in California, the consumer laws that must be followed will be different for the California employee than local Ohio employees.
What is the Difference Between State and Federal FCRA Laws?
How Does VeriFirst Handle Remote Work & FCRA Compliance?
In this scenario, using our Online Applicant Consent portal, VeriFirst asks the employee in which state he/she/they are applying for a job. We then ask for their primary residence state. Using our internal compliance software, VeriFirst looks to see which of these states have specific compliance regulations and we ensure our clients (the employer) follow the stricter of the two.

Since California has state-specific FCRA regulations, VeriFirst applies these stricter regulations to the Background Check report and alerts the employer to follow California law.
We understand that employers want to minimize risk and remain in compliance in state and federal regulations. Our FCRA-certified staff helps all of our clients during the hiring process, to remain compliant and hire quickly. Contact us with any questions and let us know when we can help!