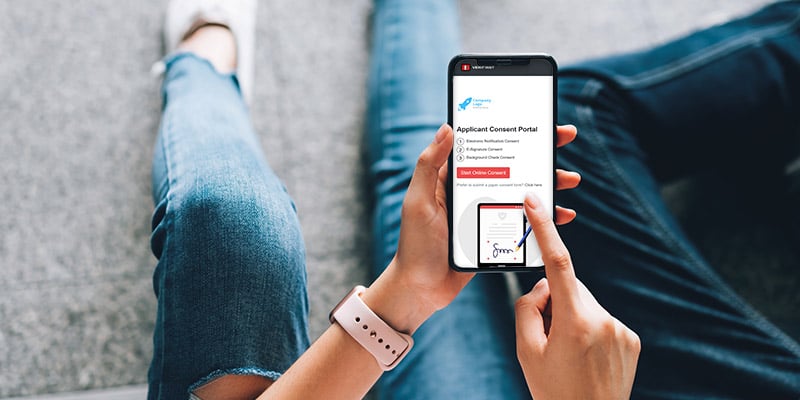 To mitigate the risk of FCRA class-action lawsuits, HR and hiring managers must comply with FCRA guidelines. Part of this process is obtaining consent prior to screening employees or candidates. After receiving the report, employers must also follow adverse action requirements. Even though the requirements are spelled out, employers don't always follow through with the specifics listed in the Fair Credit Reporting Act and that misstep leads to millions of dollars in punitive fines.
Use this free online portal for FCRA background check compliance.

What's Included in the Portal?
The VeriFirst Compliance Cloud® is a centralized portal for the documents required for FCRA compliance when hiring. Included in the portal, you'll have access to:
Applicant consent forms
Employee background checks
Acceptance letters
Adverse action notification and delivery
Electronic form I-9
E-Verify employment eligibility
The free portal provides your applicant with direct access to a web-based background check authorization form. The hiring manager chooses which background checks to run and clicks Submit. If an applicant meets the screening criteria, VeriFirst helps create and deliver the pre-adverse and adverse action notifications.
Access the portal to minimize the risk of FCRA non-compliance, reduce paperwork and gain direct access to E-Verify. Learn more in the video below and gain access to the portal here.