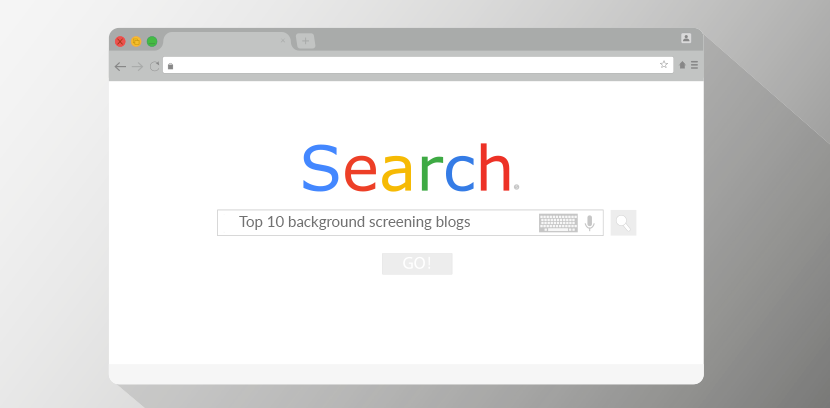 Your views, comments and clicks help to guide the direction of the VeriFirst Background Check blog and inform how to better help our clients. We hope to continue to provide guidance and education to keep employers and HR professionals informed. Our yearly top ten list may also reveal clues to hiring and background check trends in the new year.
Here is a list of the top background check blog posts for 2018.
Top 10 Background Screening and Hiring Blogs
---

#10: Why Do Some Background Checks Take Longer Than Others?
One of the most popular blog posts covers one of the most asked question - why do some background checks take so long? Background check delays can be caused by the employer, the applicant or the type of screens that are requested. When an online applicant portal is used and the hiring manager runs only the necessary screens for the job, turnaround time is greatly reduced.
#9: How to Tell an Employee They Failed Their Background Check
Before telling an employee that they failed their background check, hiring managers must know what a failed background check looks like and if the "failure" would affect the job. We suggest starting with job specific background checks to save time, save money, and make the decision easier. We also use this opportunity to explain pre-adverse and adverse action to ensure employer compliance with the Fair Credit Reporting Act (FCRA).
#8: What Shows Up on a Criminal Background Check?
The information uncovered in a criminal background check depends on which kind of check was obtained. There is no singular criminal database that encompasses international, federal, state and local crime information. HR professionals and hiring managers will better comprehend what type of criminal screens to request after reading this blog post.
#7: More Job Applicants are Failing Drug Tests
Earlier this year, a Quest Diagnostics study revealed that more candidates were failing drug tests at the highest level since 2004. VeriFirst also revealed our own statistics for drug test failures. With the increase of legal marijuana use and the opioid crisis, employers should create employment policies for drug testing and understand when they can drug screen employees.
#6: How Do Background Check Companies Get Information?
To protect themselves from a litigious disgruntled applicant, employers must ensure that they obtain verified and accurate information during background checks. This post explains to employers what screening companies have to do to ensure the veracity of the data collected. It also explains why some particular background checks take longer than others, increasing the turnaround time.
#5: How to Withdraw a Job Offer After a Background Check
An increase in FCRA class action suits may explain the popularity of this blog post. Employers are recognizing that a job offer can't be taken off the table simply because the applicant's background check revealed negative information. The Fair Credit Reporting Act specifies that the applicant have the chance to dispute inaccurate or negative information before the employer makes the hiring decision. The employer must follow the rules of pre-adverse action and adverse action to be compliant with the FCRA.
#4: New State Employment Laws for 2018
At VeriFirst, we do our best to stay abreast of employment laws that could affect screening and hiring. Written in January, this blog post detailed some of the new state employment laws that went into affect this year. Many of the bills included salary history bans, minimum wage increases and more legislation to protect consumer privacy. Ban the Box and Fair Chance employment laws also went into affect with more expected in 2019.
#3: Can an Employer Run a Background Check Without Permission?
Because of slow turnaround and the cost of background checks, some employers turn to quick internet database searches of job candidates. Often, this means that the FCRA rules regarding obtaining authorization are also skipped and the employer runs a background search without the candidate's permission. In fact, without asking permission and invading applicant privacy, the employer can be taken to court under the FCRA. Overall, working with a professional background check company and doing it right costs much less.
#2: Background Screening and the Legalization of Marijuana
Originally written in 2016, this post was also updated in January of this year to offer current data on states that have passed legislation regarding the medical and recreational use of marijuana. Since January, more states have legalized medical and recreational use of the drug and we expect the trend to continue. Employers are concerned of their rights when drug screening employees but they still have the right to prohibit use, possession or sale of marijuana in the workplace.
#1: Employee Criminal Records: How Far Back Should You Look?
As more employers are relying on criminal background checks to keep their customers and employees safe, this post has been consistently reviewed to determine which criminal records can be used. We've updated this post more than once to include current information so that hiring managers can be discerning about background check data. The EEOC has also asked that employers individually assess criminal records before making a hiring decision.
The top 10 blogs this year seem to reveal that our readers are educating themselves on FCRA compliance and more critical about assessing criminal records. These are definitely best practices for the smart hiring manager!
Thank you for reading and subscribing to our blog. Stay tuned for more in 2019. Happy New Year!
Topics: Employment Background Screening, Hiring and Recruiting