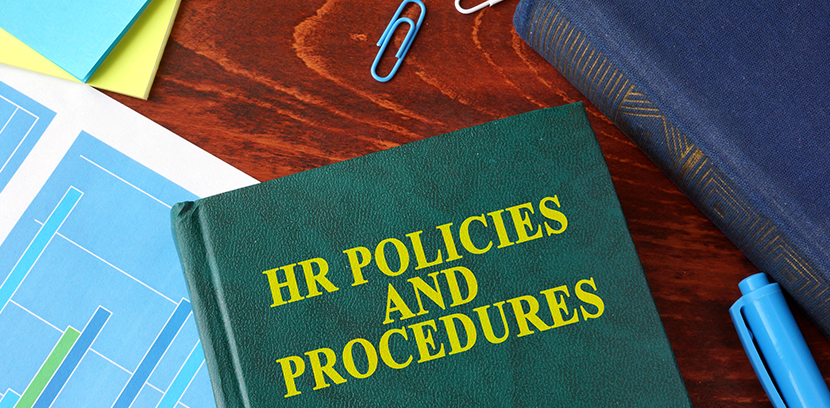 If an employer screens applicants regularly, they should be aware of federal, state and local laws around background checks. Businesses of all sizes are being held to these strict regulations or else they are facing punitive fines in court. Consumer rights are protected against inaccurate reporting of their backgrounds. Other laws penalize for discrimination during the hiring process. If your business is running background checks, your hiring and screening policies should be consistent and compliant.
Is your employee screening policy in compliance? Review these laws to find out.
Employee Screening Policy Compliance
Fair Credit Reporting Act
One of the most important laws for HR managers is the Fair Credit Reporting Act (FCRA) at the Federal and State level. If employers use background checks as part of their hiring decision, they must follow the rules of this consumer privacy protection legislation to the letter. The FCRA includes detailed instructions on acquiring authorization and consent to a background check and how to take adverse action if the background check reveals information that will rule out the applicant from employment.
Specifically, employers must:
Not obtain a background report unless they have been given express written permission by the applicant
Provide a standalone consent form or use an online consent portal that is "clear and conspicuous", so applicants know they are giving consent to the background check
Share the Summary of Your Rights Under the FCRA with the applicant
Inform the applicant that the results of the background check can affect the hiring decision
Use pre-adverse action procedures if the screening results negate the job offer
Allow the applicant to dispute the results
Use adverse action procedures including sharing the results and a copy of the background check report
Note: Certain states have enacted their own state-specific FCRA regulations (beyond the Federal requirements). Employers must understand these laws and should work with a screening company who will filter results based on location.
See also: How to Tell an Employee They Failed Their Background Check
Equal Employment Opportunity Commission
Discrimination in hiring is prohibited and the EEOC will use federal law to penalize businesses that do discriminate. Anti-discrimination laws include protection from discrimination based on:
Race
Color
Religion
Gender (including pregnancy)
National origin
Age
Disability
Genetic information
Criminal records and credit checks have also been used to discriminate against certain candidates. The EEOC has issued guidance that employers should assess each individual's criminal records, if applicable, to see if they will affect the job performance instead of automatically withdrawing the job offer. State and local governments are also passing their own laws to prevent discrimination. A compliant hiring and background check policy, including an EEOC decision matrix, will help employers consider a diversified pool of candidates and objective qualification standards.
See also: State and Local Employment Laws for 2018
Credit Checks for Employment Purposes
Many cities and states are restricting the use of credit reports as a basis for employment. American consumers have been through a recession and hiring changes in the economy and shouldn't be punished for poor credit-worthiness. Some states only allow credit checks in the case of certain job positions and responsibilities. Examples of states with restrictions against credit reporting checks include:
California law specifies that credit reports cannot be used in hiring unless the job is managerial, with the State Department of Justice, in law enforcement, or involves handling money or financial transactions.
Connecticut prevents the use of credit scores unless it is "substantially related to the employee's current or potential job."
Maryland's Job Fairness Act also specifically dictates when credit reports can and cannot be used during the hiring process.
These laws only strengthen the need for employers to consider specific job-related background checks instead of spending time and money on background checks that do not apply to the position that will be filled.
Criminal History Records
To continue reducing discrimination in employment, cities, states and some enterprise organizations are choosing to "ban the box". The EEOC guidance is applicable after an employer has run a criminal background check. Ban the box prevents criminal record discrimination before background checks are processed. This legislation prevents employers from including the checkbox that asks about criminal records on the application. By preventing hiring managers from disqualifying applicants that have checked the box, those with a criminal history that might not affect their job performance are given a fair shot at the job.
Employers must create a consistent and compliant screening policy to prevent discrimination and avoid litigation from federal agencies. Once the policy is created, it may require revisions as federal, state or local legislation is passed. An employment decision matrix as well as compliant HR forms and templates can help employers to stay compliant, organized and build a business with diverse and highly-qualified employees.