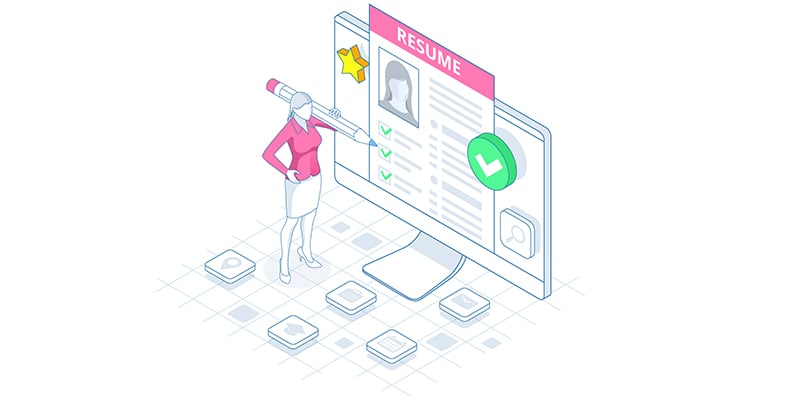 The question of what to look for is helpful for applicants and hiring managers looking over pre-employment background checks. The answer will vary, depending on several factors. In this post, we'll cover the types of background checks, which ones are necessary and red flags that would set off alarms in HR.
What does HR look for on a background check?
What Are the Types of Background Checks?
We'll cover the types of background checks available for employment screening first. HR or hiring managers will choose between the following:
Identity Checks
Financial History
Substance Abuse
Criminal Searches
Employment and Education Verification Services
License Verification Services
Many of these background check services require access to public databases and court records. Depending on the report, some data may not be current or valid, revealing only a partial collection of a candidate's relevant information. Click on the button below to learn more about each screening.
Which Background Checks Are Necessary?
Depending on the type of position being hired, not every background check is required. If a job description doesn't require driving or operating heavy machinery, for example, a driver's license verification may not be required. At a minimum, HR should still verify identity, previous employment and criminal history, especially as it relates to the information presented on an application or resume. The data provided with these searches can determine if the candidate advances to the next level of the hiring process or if they're a safe hire for a job.
What Does HR look for on a Background Check?
When reviewing background checks, hiring and HR managers will be looking for an applicant's skill level, dependability, and eligibility for employment. They will also be looking for red flags that would halt the hiring process and trigger the pre-adverse action procedures. These same red flags may also invite a discussion to find out more information:
Inconsistent Information (in relation to a resume or application)
Misdemeanor or Felony Charges
Credit Reports or Bankruptcy Filings
Positive Drug Test Results
Driving Record Charges or Suspensions
A hiring manager cannot deny a candidate a job simply because of something alarming on their background check. Adverse action procedures protect applicants from false or invalid data appearing on their screening reports. These steps also protect employers from EEOC discrimination claims.
When HR managers run background checks, they're searching for reasons to disqualify an applicant for a job to protect the interests of their employer. Before running the background checks, they must obtain applicant consent with the understanding that the information may be used against them. Before taking adverse action or denying the job, they must inform the applicants that their screening reports revealed red flags. The applicants can then dispute any information that is incorrect. Following these procedures helps both parties if done correctly.
At VeriFirst, we want to help employers make the best decisions when hiring. Let us know if you have any questions regarding employment background checks.