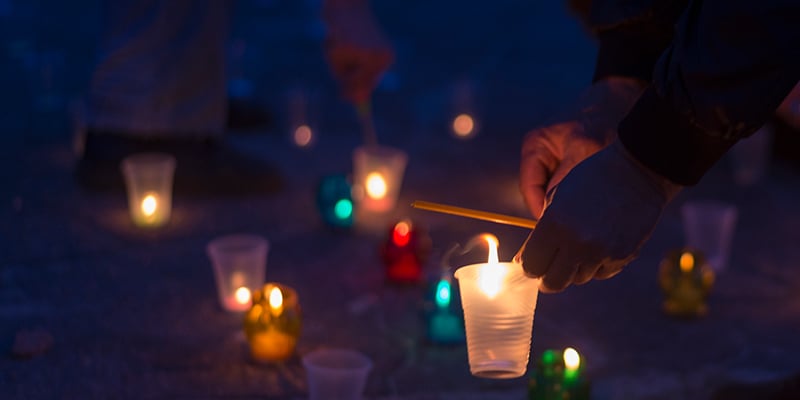 After the 27th school shooting of 2022 so far and more mass shootings than days of the year, we're at a loss for words.
We've discussed how to support mental health concerns and how to prevent violence in the workplace already on this blog. It doesn't seem appropriate to write about much else so today, we're doing something different.
Here's how to support families victimized by gun violence.
Support Background Checks for Guns
While VeriFirst does supply background checks for employers, businesses and property owners, we do not provide background checks for gun owners. Ninety-nine percent of Americans support universal background checks on gun purchases even though legislation has yet to be passed.
The Bipartisan Background Checks Act of 2021, also called HR8, was originally introduced in 2019 and had support from both House Republicans and Democrats. The bill would require background checks on firearms sales between private or unlicensed sellers, essentially closing the loophole for sales online and during gun shows. Although the bill has passed in the House, as of this date, the Senate has not held a vote on the bill.
Donate Money to Communities in Need
There is a GoFundMe centralized campaign page currently accepting donations for the families of those killed or wounded in the Robb Elementary School shooting in Uvalde, TX. Many of the donations will go towards funeral costs. The school has also set up a Robb School Memorial Fund that is accepting donations.
GoFundMe has also created campaign pages for victims of the Buffalo supermarket shooting as well.
Donate Blood
If you live in local communities where these tragedies have happened, consider blood donations to help wounded victims. South Texas Blood & Tissue has already set up blood donor appointments and sent units of blood to help. You can also contact local hospitals to find out the best way to donate after these tragedies happen.
We realize that these events lead to feelings of helplessness, anger, and heartbreak. You're certainly not alone in these feelings. We hope that taking these steps can offer some relief to those who've been victimized and those that care about them.