Happy New Year to our awesome blog readers and clients! Thank you so much for continuing to add to the conversation with your comments and emails. We are happy to be your resource for background check, hiring and compliance information.
All year long, we are enhancing and adding to our background screening platform features to create a trustworthy and clean interface for our clients. With a long list of improvements to security, stability and compliance, we have also released the following improvements to our background screening program - at no extra charge to you!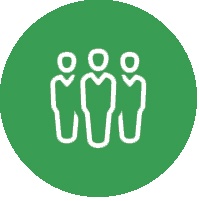 Expanded Criminal Record Database Coverage
Enhanced data: We added more than 100 instant datasets representing nearly 40 million records.
Broader coverage: More criminal data providers were added to our already robust coverage.
Faster data access: We transformed how we process data so results are more than 75% faster than before the change.
More precise matching logic: Searches check against one or more of our partner databases with results that include up to 20 previous addresses, aliases and more.

---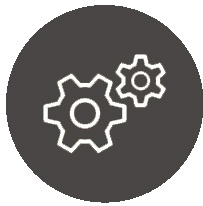 New Admin Tools for HR Managers
Account Admin Features are now accessible under "Settings".
Create, manage and remove users
Set access levels and permissions
Reset passwords
Manage email preferences

---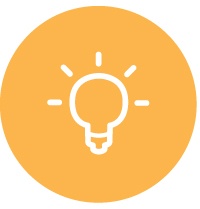 Background Screening Platform Enhancements
Online Applicant Consent Portal Enhancements
Applicants now have the option to electronically sign their background check consent by using their smartphone or tablet to 'draw' their signature.
New SSN Duplicate Check - If an Applicant returns to the online consent and submits their authorization form more than once, you won't be charged for duplicate background checks.
Electronic Drug Screening Upgrade
Create new orders for 5 and 10 panel drug tests directly from your VeriFirst dashboard (no paper forms required).
Invite your applicant to schedule their own lab appointment using our electronic email and online scheduler.
Set drug test timeframes and expiration dates.
Reschedule missed appointments.
E-Verify Overhaul
Upgraded workflow for electronic Form I-9 and Verifications
New E-Verify dashboard and search functionality
Proactive Alert Notifications
Alerts are now displayed directly on the new applicant order entry page, notifying you before an order is placed that additional applicant info / forms may be required.
Find a Report – Enhanced Search
New functionality allows you to simply type an applicant's last name, full name, or SSN into the search bar and locate all open or completed background checks and e-verify forms.
As always, our mission is to provide our clients with the most accurate information when screening candidates so they feel assured they're hiring the best person for the job. We also aim to educate with our weekly blogs and helpful FCRA certified staff to answers any questions you might have with regards to background checks and compliance.
Contact VeriFirst today and we'll walk you through our compliant and affordable background screening portal for free!