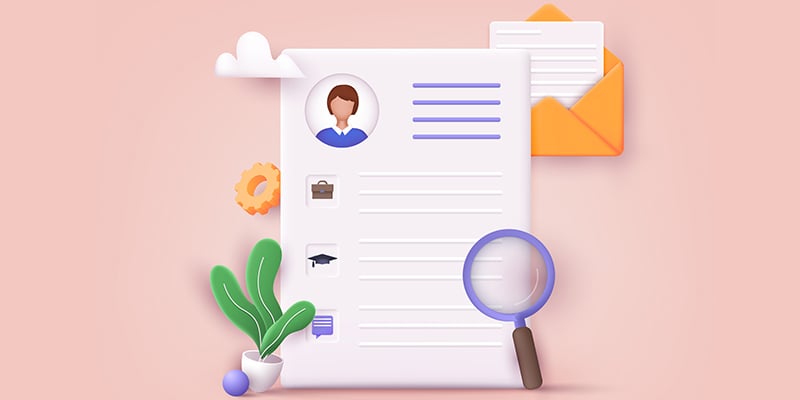 Considering whether to hire an applicant is not an effortless task. Hiring managers used to trust their own instincts about candidates which often lead to hiring biases and risky assumptions. Now there is so much more to think about to protect your current employees, your customers, and your business.
Instead of leading with a gut instinct, there are more effective ways to conduct proper employment history verification.
Skills and Abilities
An obvious requirement of employment history is verifying the skills and abilities required for the job. Previous employers may be hesitant to throw someone under the bus if an employee exaggerated their skill set on their resume. It's important for hiring managers to ask relevant yes or no questions such as:
"Did this employee perform this task at your place of business at any time?"
"Would you rehire this employee or continue their employment?"
"Did this employee require close supervision when performing these tasks?"
Direct Management & Reports
When asking questions about the candidate, consider what their direct supervisors or reports have to say. Human resources will also have detailed records of the candidate. Again, this is a good time to pull out more yes or no questions such as:
Does the manager have a clear recollection of the candidate's role within the company?
Do they remember the candidate working there during the time period listed?
Did the candidate take direction well?
Did the candidate get along with others and function as a good leader?
Third-Party Verification
There can be some challenges with gathering information on job candidates, especially when the previous employer is no longer in business or if the candidate withholds permission to contact a previous employer. However, it is important to attempt to gain insight into your candidate, especially as it pertains to employment.
Working with a trusted third-party screening company is invaluable when conducting proper employment history verification. An employment verification background check can provide the following information:
Job title
Dates of employment
Salary (if allowed, depending on state laws)
Duties
Reason for leaving
Rehire eligibility
GAP report to identify potential breaks in employment history
Hiring doesn't have to be a risk on a wild card. Conducting proper employment history verification and background screening will help to paint a clearer picture of your candidate.