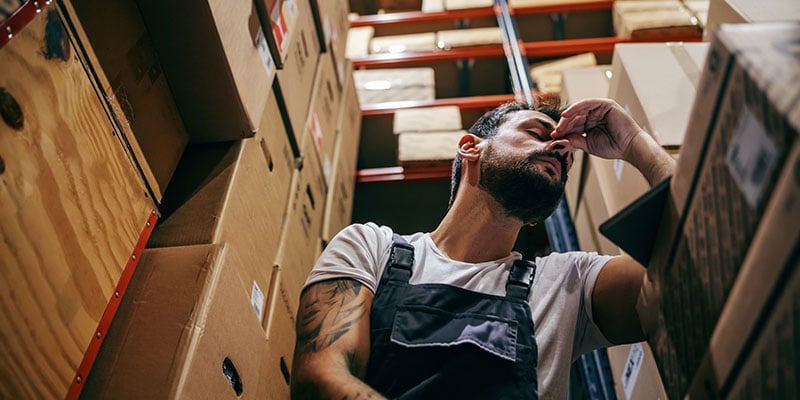 Workplace violence is expected to increase with the return to work, according to SHRM. In fact, close to 2 million employees in the United States have reported incidents of workplace violence and a good number still go unreported. The problem is prevalent enough that the U.S. Department of Labor's Occupational Safety and Health Administration (OSHA) provides a Fact Sheet and prevention policy ideas to help reduce violence in the workplace.
Let's examine the reasons behind the violence and employer policies for the prevention of workplace violence.
Why the Increase in Violence?
With the contentious political climate of the past few years, racial disparities, and a pandemic, employee mental health is tenuous at best. OSHA has cited various concerns and triggers for workplace violence including:
Exchanging money with the public

Working with volatile, unstable individuals

Working alone or in isolated areas

Working where alcohol is served

Providing services and care

Time of day and location

Jobs including healthcare, delivery drivers, law enforcement, and those that work with the public
SHRM also listed some warning signs for violence in the workplace including:
Triggering events such as employee discipline or termination or a relationship ending

Changes in the employee's behavior

Inability to accept blame or take responsibility for their actions

Veiled threats
How Can Employers Protect Employees?
The National Safety Council (NSC) suggests the following:
SHRM recommends adding mental health services for employees as well as implementing a phased approach to the return to work. They also suggest a "no-threats/no-violence" policy.
VeriFirst also recommends an approach to a workplace violence policy including:
Evaluating your workplace for the concerns and triggers listed by OSHA

Re-training existing employees on your policy if it already exists

Screening applicants and re-screening employees to prevent the employment of someone who might be a threat

Clear definitions of unacceptable behavior and examples

Procedures for reporting and investigating incidents
Employers have a legal obligation and responsibility to provide a safe working environment.
Examining current policies for updates or creating a workplace violence policy is one step in reducing the risk for employees.