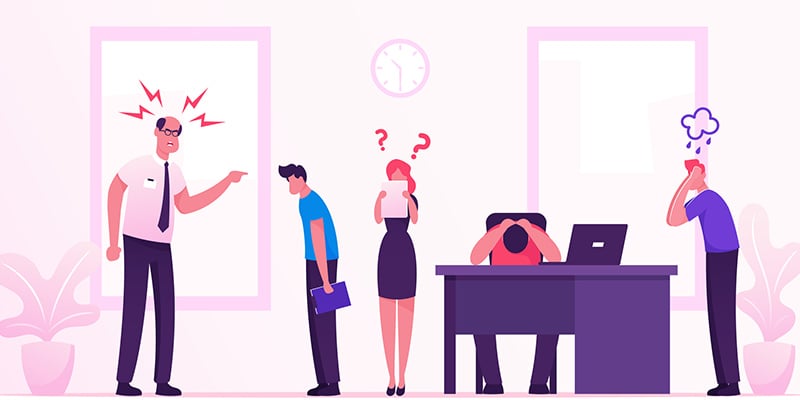 As employees are being asked to return to the office, they are asking for more from their employers. A safe workplace goes beyond injury prevention; employees want their well-being to be a priority. That means HR and leadership must ensure employees are physically and emotionally safe from threats, become trauma-informed, and implement a continuous monitoring program that reduces the risk of employee criminal activity.
Here are three ways background checks create a safe workplace.
Continuous Monitoring through Ongoing Screening
Employees must feel safe when they walk into their workplace, and new hires may be the most trustworthy of all. Why? Because unless the hiring team has implemented ongoing or post-hire background checks, hiring managers only have the most up-to-date criminal history on their newest candidates.
Long-term employees may not need a re-screen of their employment or education records. They may, however, need updated criminal records, drug screening, and driving records. Learn more about how to implement continuous screening here.
Preventing Workplace Violence
The U.S. Department of Labor's Occupational Safety and Health Administration (OSHA) reports that 2 million American workers are victims of workplace violence annually Some of the triggers of workplace violence include exchanging money with the public, working where alcohol is served, working alone, and working with the public. In general, employers can implement a zero-tolerance policy on sexual harassment and violence and follow other suggested guidelines here. Screening applicants and rescreening employees is another suggestion. For the most accurate and up-to-date background checks, it's imperative to work with a background check provider that is PBSA-accredited.
See also: What is PBSA Accreditation and Why Should Employers Care?
Following the Clues
Some events or behavior could offer clues that it's time to rescreen an employee or have Human Resources update the company's Background Check Policy. Workplace accidents, falling job performance, or other reported conduct may reveal that the employee could be going through a personal challenge, be involved with drug or alcohol abuse, or have other risky actions. A clue that it may be time to update the HR background check policy is when promoting employees to positions that they were never initially screened for, such as those that require driving or security clearance.
It's important to ensure that the organization covers all its bases to create a safe workplace for employees. A background screening policy, new hire employment checks, and ongoing post-hire background checks are part of an overall approach to show employees that their well-being is a high priority.