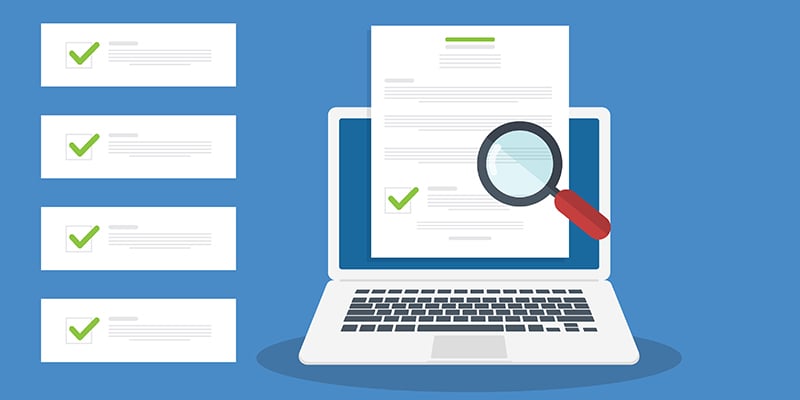 One of the most important responsibilities of HR is to protect their employers. They must verify that candidates are vetted as a good fit for the company because the cost of employee turnover is high. When vetting candidates, they must also comply with federal and state regulations, including FCRA compliance. FCRA-compliant background checks protect employers by saving money and reducing risk.
What is an FCRA-compliant background check?
What Does the FCRA Do?
The Fair Credit Reporting Act (FCRA) was enacted during a time when nearly any personal information could be reported on consumer credit reports. The main challenge was that consumers had no say on whether the information was accurate, true or false. To protect consumers from having false or misleading data used against them, the FCRA asks that "consumer reporting agencies" (CRAs or background check companies) and employers follow a standard of rules. The basic rules of the FCRA:
Define a CRA as "any person which, for monetary fees, dues, or on a cooperative nonprofit basis, regularly engages in whole or in part in the practice of assembling or evaluating consumer credit information or other information on consumers for the purpose of furnishing consumer reports to third parties, and which uses any means or facility of interstate commerce for the purpose of preparing or furnishing consumer reports."
Defines when a report can be accessed:

if the information has been requested by a court or with a subpoena
if the consumer requests it themselves
if the person or persons are requesting it for the use of determining eligibility for credit, employment, insurance, licensing, or other business transactions.

Clarifies that the requesting party must have a "permissible purpose" to access the report. The purpose might be for employment, credit, or insurance.
Ensures that the consumer provides consent for their data to be accessed
Ensures that the consumer understands the data could be used against them
Ensures that the consumer can dispute any inaccurate or outdated information on the reports.
See also: Most Common HR Violations of the FCRA
How can HR obtain an FCRA-Compliant Background Check?
With the basic understanding of the FCRA, it's up to human resources to follow these rules and work with a background check provider who does too. When selecting a partner for employee screening, HR must be diligent in choosing a background check partner with:
A greater understanding of FCRA compliance is necessary when vetting new hires for employers. The right screening company will guide and educate through the employment background check process so HR can better protect their employers.