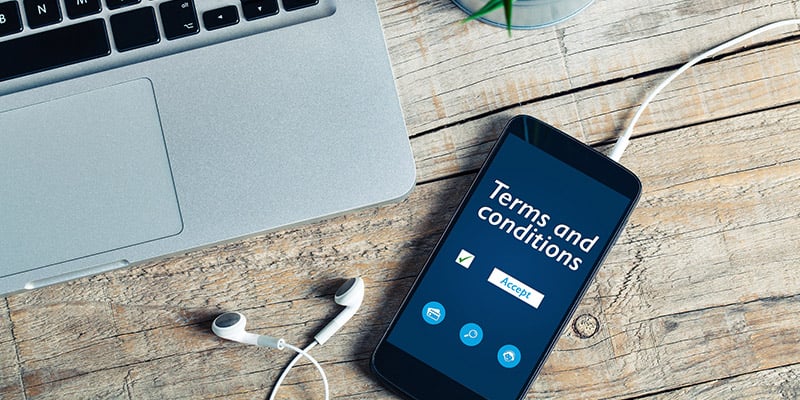 Employers interested in running background checks on employees and candidates will work with background check companies to provide trusted and verifiable information. Background check companies are also commonly referred to as "consumer reporting agencies" under the federal legislation Fair Credit Reporting Act (FCRA). The FCRA was enacted to protect consumers from false information on their credit reports and from having that false data used against them. The legislation also protects employers by reaffirming that candidate data is accurate.
Do you know if your background check company is following FCRA compliance?
When obtaining background screens, is your business working with a legitimate consumer reporting agency?
What Defines a Consumer Reporting Agency?
A consumer reporting agency, as defined in the Fair Credit Reporting Act, is "any person which, for monetary fees, dues, or on a cooperative nonprofit basis, regularly engages in whole or in part in the practice of assembling or evaluating consumer credit information or other information on consumers for the purpose of furnishing consumer reports to third parties, and which uses any means or facility of interstate commerce for the purpose of preparing or furnishing consumer reports."
The FCRA goes further to determine when and how consumer reporting agencies (CRAs) can obtain consumer information, aka background checks. CRAs can only furnish a consumer report or background check when:
the information has been requested by a court or with a subpoena
the consumer requests it themselves
the person or persons are requesting it for the use of determining eligibility for credit, employment, insurance, licensing or other business transactions.
Court cases, such as this one and this one, have put employers in tough spots when litigation revealed that they may or may not have been using a real consumer reporting agency and if so, should have been following regulations dictated for FCRA compliance.
Why Worry about FCRA Compliance?
Consumer reporting agencies must follow the rule of law when it comes to the FCRA. If a candidate's information is not handled correctly or if false or inaccurate data is used against them (denying employment or housing), an employer can be taken to court for non compliance. Not only that, the consumer's livelihood could be affected if they are denied employment, credit, insurance or housing. Employers must do research on those businesses that are supplying information on an individual to ensure the information is correct and that the proper procedures for obtaining applicant consent are followed.
See also: Do's & Don't's of Employment Applicant Consent
How to Ensure Your Background Check Company is a Real CRA
A trusted background screening partner will help your business manage risk, including following compliance regulations to avoid litigation. Even if the applicant is not a good fit for your job description, it's important to use a compliant hiring process.
Here are some questions to ask your background screening partner:
Once you're educated on what's required from a real consumer reporting agency, your questions may go deeper into what's really happening behind the scenes. A professional background check company will be helpful and do what's necessary to offer FCRA guidance along the way.