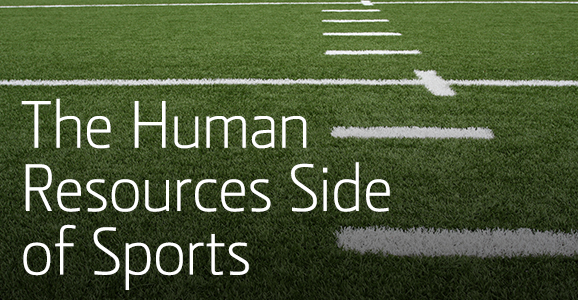 Are you ready for Gameday? Whether you're into Baseball, Basketball, Football, Hockey or Soccer - you may not realize what your favorite sports team goes through to keep their teams and games running smooth and safe for all. Sports teams are still a business and businesses still need human resources.
Here are some common pain points for Human Resources and Stadium Operation professionals.
Did you know that stadiums have seasonal hiring? Sports seasons don't run all year, which means the Human Resources Department often has to recruit / hire 50% or more of it's gameday staff each year. When candidates are needed, these hiring professionals also need to process a high-volume of new candidates in a very short period of time.
More: Seasonal and Job-Related Screening in Professional Sports
In addition to sporting events, many stadiums also host music concerts or other events that require staffing. Depending on the event, these positions may require different background checks. For example:
Ticketing Office positions may require credit checks due to the staff taking customer credit cards.
Guest Services may require specific criminal history and sex offender searches.
Stadium Operations might also include Drug Testing and/or Driver License searches.
Ensuring all forms are properly executed and the required background screenings are done correctly can be burdensome when dealing with such a high volume.
Providing Human Resources with Applicant Screening Tools
At VeriFirst, we are well versed in the human resources side of professional sports and stadium operations. We service organiations in the MLB, MiLB, MLS, NBA, NFL, and NHL. To assist with their high volume of applicants and keep the hiring process compliant with the Fair Credit Reporting Act (FCRA), VeriFirst Background Screening offers:
Background check packages for Front/Back office and Gameday staff
Free online applicant consent portal for paperless background check authorization

Expedited turnaround times for seasonality

E

lectronic Form I-9 processing

E-Verify for peace of mind that seasonal and full time staff are eligible to work in the United States

Complimentary HR Screening Forms and Policy Templates
When you're tailgating in the parking lot of your favorite sports stadium this year, enjoying a cold brew and cheering on your team, remember that there was a good amount of hard work by those behind the scenes. Give a little cheer this year for your team's HR staff as well.
Background Check Guide for Human Resource Professionals in Sports

---
This post was originally published on August 27, 2014. Updates are periodically made to ensure the accuracy of information.
Topics: Human Resources, Employment Background Screening, Hiring and Recruiting, Professional Sports Screening