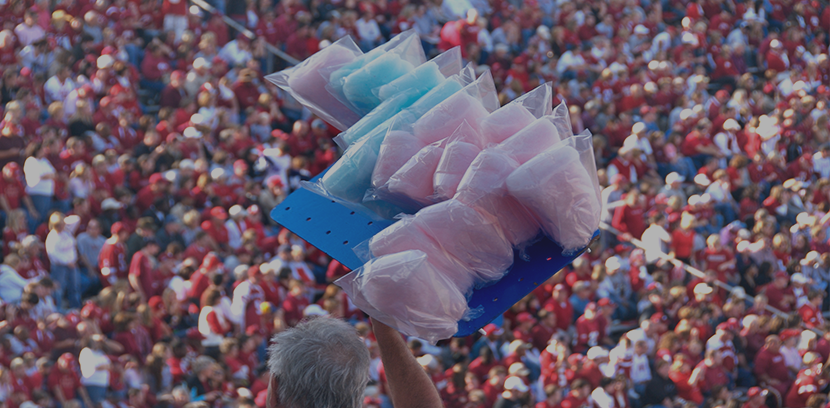 When attending a professional sports game, concert, or event, you will likely have to open your bags and/or walk through a metal detector before being allowed into the arena. Read about any college or professional sports team draft and you'll likely hear discussions about screening players before they're considered. Do you think about the background of the hot dog vendor who's scanning your credit card or the security team that escorts you out of the stadium?
Hiring managers can be All-Stars too by keeping stadium employees and customers safe.
Background Checks for Sports, Arena & Stadium Operations
Stadium Hiring Practices
The hiring practices for stadiums or arenas across the country are industry-specific. For instance, some stadiums may outsource hiring for positions such as concessions, security, and parking through contracts with specific organizations that specialize in supplying this type of staff. Some positions are hired directly by the sports teams themselves. Often, Gameday or concert staff is recruited and hired by the stadium corporation or owners.
Sports seasons may also require that 50% or more of stadium operations staff are hired in a short period of time. Jobs may be part-time, full-time or seasonal. Any organization that requires high volumes of hiring at once or temporary hiring may opt to skip background screening due to time and cost constraints.
Stadium Hiring Challenges
Because of the unique hiring practices of arena and stadium operations, the challenges are just as particular. Not only do the sports teams and operations need to run background checks on the employees they hire directly, they also need to closely scrutinize the hiring practices of their contractors and outsourcing vendors.
In December of 2016, Bridgestone Arena, home of the NHL Nashville Predators, was forced to re-examine its hiring practices after an employee was accused of raping a co-worker. The staffing agency who hired him said they were not contractually obligated by the arena to run background checks. The worker was a registered sex offender. Although the arena had a policy of screening staff, the management did not ensure their contractors ran background checks.
Earlier in 2017, U.S. Bank Stadium in Minnesota found its security breached when protesters were able to unfurl a banner from the scaffolding of the stadium during an NFL Minnesota Vikings game. The security company, who also provides security for professional sports teams in Chicago as well as concerts, is currently under investigation by the state for falsifying government documents and not adequately screening their employees.
Background Check Recommendations
Human resources and managers do have options for keeping their staff and customers safe. Background checks, at the very least, can help prevent:
General Liability for damages or abuse of staff, property, and arena visitors
Negligent hiring claims or litigation if someone gets hurt and the employee has not been properly screened
Theft of stadium or sports team property or property of visitors to the stadium
As part of stadium operations hiring practices, staff and fans can be protected by implementing a background check policy.
Learn how to implement a background check policy for your team
A thorough background check process, especially for sports stadiums and arenas, will include the following:
Jobs that require the minimum background checks
Background checks above and beyond the minimum for those that require (for example):

security clearance
driving or operating heavy machinery
financial or credit clearance

Contractual obligations and policies for ensuring that contractors and outsourced positions are being screened
Rules and required documentation to remain compliant with local, state, and federal regulations
In particular, a job-specific background check policy will help reduce the cost of background checks on employees. Because not every employee requires every screen, a screening policy can make the hiring process more cost-efficient and faster. High volume discounts may also be available to arena hiring managers when the need arises for staff quickly.
VeriFirst has professional sports clients in the MLB, MiLB, MLS, NBA, NFL, and NHL.
Every year, we help screen stadium operations applicants quickly, accurately, and efficiently with our applicant portal, high volume uploads, and itemized billing. We also have over a decade of experience with industry specific and regulatory compliance as well as assisting with background check policies. Keep your stadium operations staff secure and save the unscripted drama for the field. Contact VeriFirst.
Topics: Employment Background Screening, Professional Sports Screening