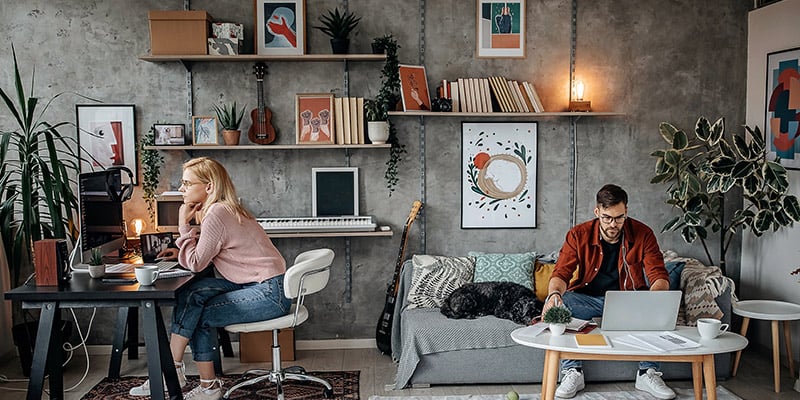 It's no secret that work environments are changing. With human resources departments being challenged with more diversity and inclusion during hiring to IT departments dealing with the demands of remote workers. The "future of work" has been a running theme for several years now and organizations are meeting the demand for change.
Beyond non-traditional work arrangements, here are some real examples of what the future of work might look like.
Tuition Covered at 100%
Employers are not only interested in attracting workers but also retaining them. Professional development has become an important benefit with employees seeking opportunities to continue learning and improving. This week, the Tennessee theme park named for music icon Dolly Parton took steps to offer professional and personal development to its staff. Dollywood has announced that it will cover 100% of tuition and fees for all seasonal, part-time and full-time employees if they wish to earn a degree.
Fair Chance Hiring
A tight labor market has challenged hiring managers to consider candidate pools they may have overlooked before. South Carolina is considering offering state tax breaks to those employers who hire veterans or former inmates. The inmates must not have been imprisoned for a violent crime and the veteran could have an honorable discharge. Fair chance hiring is important legislation across the country and the EEOC recommends that employers use a background screening decision matrix instead of across-the-board denials of those with criminal records.
Salary Transparency
To promote further wage equality, many states have passed laws that forbid inquiring about an applicant's salary history. New York City's new law goes even further, challenging employers to include salary ranges on job listings. Pay transparency reduces the likelihood that gender or race will affect the salary levels for equal work and protects employees from retaliation if they refuse to provide salary history. According to the NYC law, if an employer doesn't include the salary range in job postings, they could be fined for "unlawful discriminatory practice" against the city's human rights law.
The future of work is starting right now, with states and organizations stepping up to face the new employee revolution. As always, VeriFirst is here to help with best practices when hiring and screening employees and keeping compliance top of mind. Let us know how we can help.