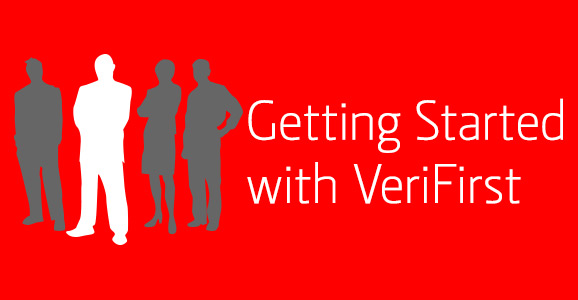 You've read a few blogs, clicked through on a few forms, maybe you've even downloaded our templates so you can stay compliant with your background checks. Now, you're curious:
Just what can you expect when you choose VeriFirst as your background screening provider?
Screening Consultation
We don't leave you on your own to figure it out. Our FCRA certified client representatives are available to help you decide which background screening searches you need. We've been helping our clients for over a decade and make it a point to stay on top of federal and state regulations.
Background Check Costs
After we've helped you decide which types of searches you will require, based on a number of factors including job type or housing type, VeriFirst will provide a price quote that is itemized for each background check. There are no monthly minimums or annual licensing fees. Each quote is personally generated to meet your precise requirements.
Customer Agreement
To activate your account, we require that you review and sign the VeriFirst customer agreement and terms and conditions located here: Get Started. Once complete, a VeriFirst representative will contact you to finalize the activation. Generally, to issue access to VeriFirst data - the following will be required to comply with Federal regulations:
A copy of your company's Business License or Articles of Incorporation
A 15 minute onsite visit (at your primary place of business) if requesting consumer Credit History data
Activation and Test Screen
Once your account is activated, the VeriFirst customer support team will run a test screen in your account. You are not billed for this, as it is strictly a test case to ensure your account has been properly connected. The test applicant we typically use is "Joanne Hutchinson". Again, there is no charge for this screen.
Establish User Credentials
Within 24 hours of activation, our customer support department will send you an email notification with your initial account access (user name and password). Once this is complete, you can set-up an unlimited number of additional users. Each user can have their own level of access that you define. You can also restrict who can see your company's screening activity by user.
Training and Support
If you or your team would like to schedule online training, VeriFirst is happy to set-up individual or group training on how to get the most out of our screening and compliance services, as well as provide an overview of industry best practices.
At VeriFirst, we want our clients to have the best customer service experience and feel secure that their questions are answered. We guide you along in the process and give you a personalized experience based on your needs. If you're ready to get started, click on the link below.