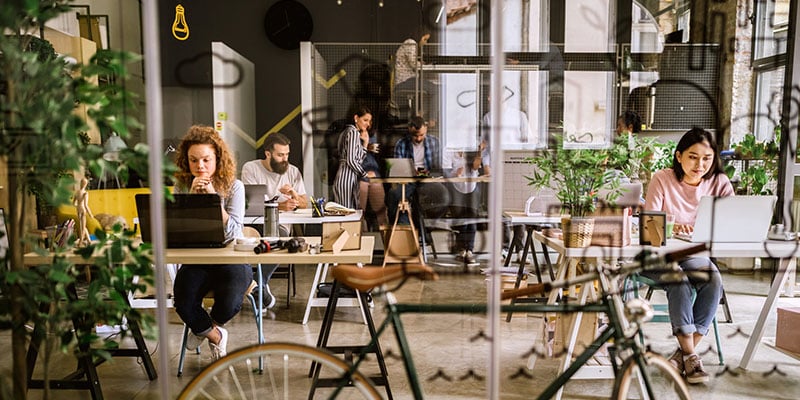 As vaccination rates increase, employers are increasing hiring or bringing staff back to work from furlough. Job seekers, however, are holding the line on what they expect from employers. Remote work often led to burnout and isolation and candidates want a better experience than they had before.
Post-pandemic, job candidates have different expectations for employers. Let's see what's new.
Flexibility in the Workplace
After working from home for over a year, job seekers are looking for a better work/life balance. Some businesses didn't make it through the pandemic but others survived and thrived, despite their employees working remotely. Working parents were especially stressed, with the increased responsibility of managing remote learning for their children. Burnout was so 2020. Now workers are willing to give up their pay to gain more flexibility in work hours and downtime.
Improved Company Culture
Job seekers want employers to focus on the retention, care, and growth of their employees. Instead of trudging into a workplace that focused on the bottom line, candidates are looking for companies that want to connect and uplift those that work for them. Employees are changing jobs to improve their careers and learn new skills. After communication and career advancement were challenged in 2020, can employers step up to the plate to provide a more employee-centered workplace?
Diversity & Social Responsibility
As Gen Z enters the workplace and after the BLM protests of last summer, many Americans have developed a different attitude towards inclusion. Candidates have an expectation that employers should have an increased interest in corporate social responsibility, speaking out against injustice, and cutting down on tokenism. Employers are expected to show a representation of their DEI (diversity, equality, and inclusion) initiatives on their website and in their hiring practices. Job seekers are also turning to more diverse job boards to appeal to employers seeking them out.
See also: Four Best Practices to Increase Diversity Hiring
Health & Benefits
Will everyone in the office be vaccinated or wearing masks? Although infection rates are down considerably in the U.S., candidates are still concerned about feeling safe in the workplace. COVID-19 frightened many who were unsure if their family leave benefits, paid time off, or other options for financial stability if they became ill. Mental health benefits became more important, as working parents and remote employees struggled with isolation, "hyper-productivity" and depression. Job seekers are looking for benefits to help them ease back into the workplace, while also offering childcare options and self-care benefits. Again, candidates are looking for employers who listen and actually care about their needs.
If your business is looking to place the right employee at the right time, work with VeriFirst Background Screening for transparent pricing and turnaround times. Request a personalized quote below.