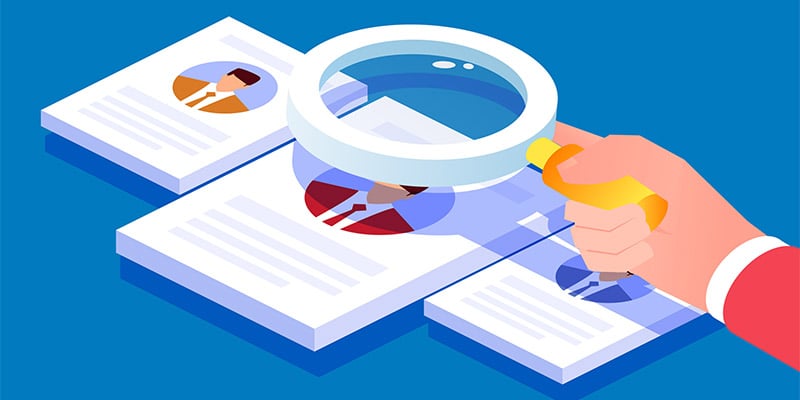 When trying to secure the right employee for your business, timing is everything. In fact, many businesses are even afraid of losing potential candidates because background checks take too much time or they could frighten off great employees with negative marks on their records.
Instead of scaring off candidates or hiring managers, VeriFirst works to reduce bias and turnaround time with VeriFirst DoubleCheck.
Fairness in Hiring
With American job seekers having as many criminal records as college diplomas, it's no wonder that fair chance hiring laws and ban the box efforts have expanded across the United States. The EEOC has also issued guidance to help employers sort through criminal records on background checks. The Fair Credit Reporting Act (FCRA) requires employers to be consistent and transparent to candidates being screened for employment. As hiring managers take all of this on to reduce hiring bias and offer all candidates a fair chance at a job, reviewing background check reports can be time-consuming.
See also: How to Judge Contents of Background Checks for Fairness and Compliance
Introducing VeriFirst DoubleCheck
VeriFirst's DoubleCheck is a manual review of potential negative marks from a criminal record database search. Our trained and FCRA certified staff reviews and updates records prior to release to the employer, helping to ensure accuracy, and reducing the risk of false-positive matches to your applicant.
Through our process, our team combines FCRA compliance filtering with the employer's specific and unique "Decision Matrix" to only deliver background check reports with the records that hiring managers care about. We filter out all the unnecessary noise that is either non-compliant or non-job related. This process helps to reduce hiring bias and create a fair hiring procedure for all applicants.
To learn more about VeriFirst DoubleCheck,

click here

.
VeriFirst's job-related screening and online applicant consent and compliance portal allow hiring managers to trust that their candidates are in good hands. They can also rest assured that they're offering the right candidate a fair chance at landing their perfect job.