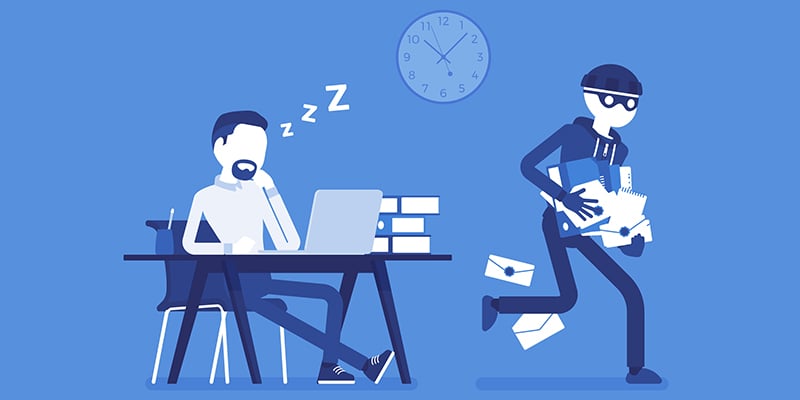 Employers are offering signing bonuses and other creative ways to attract candidates, according to Bloomberg Businessweek. Getting qualified applicants is proving difficult, despite the nearly quadrupled unemployment rate compared to prior to the pandemic. Hiring managers are faced with choosing unqualified candidates or opting out of background checks, for fear of scaring off job seekers.
Our advice for employers that might skip background screening? Don't take the risk.
Why Screen Job Applicants?
When an HR professional runs background checks on their applicants, they're looking to weed out those "bad seeds" that might potentially be a bad hire. Employee turnover can be costly, potentially causing the employer to spend 6 - 9 months of an employee's salary to replace someone. It's important to find a candidate that is a good fit and can grow with the company.
How Do Background Checks Protect Employers?
Screening applicants can protect employers by preventing damages to company property and, even worse, negligent hiring claims. These expensive lawsuits are brought against a company for failing to prevent harm to another employee or customer of the business. Some examples of recent negligent hiring claims include:
Is it Possible to Attract Candidates, Even With Background Screening?
The reality is that the current job market causes some HR professionals to avoid conducting background checks, for fear of losing a candidate over a slow hiring process or a failed report. The good news is that some of these things can be avoided.
Tips to speed up the hiring process:
Use a hiring portal or applicant tracking system to reduce data entry errors and provide a faster, mobile-friendly application process
Train hiring managers to use a consistent and documented hiring process to alleviate delays
Choose only those background checks necessary for the job being hired
Tips for fair hiring, even with criminal records:
Consider and employ fair hiring and "ban the box" legislation in your city or state to remove the criminal question from employment applications
Use a background screening policy and decision matrix that includes which criminal records automatically affect certain job descriptions and functions.
Follow EEOC Guidance for assessing criminal records
A positive candidate experience, strong onboarding program, and diverse hiring practices also go a long way to attracting more job seekers.
💡 To reiterate our advice:
Don't take the risk of not screening or facing negligent hiring claims just because the candidate pool feels small. Better to take the time upfront to reduce an expensive mistake later.