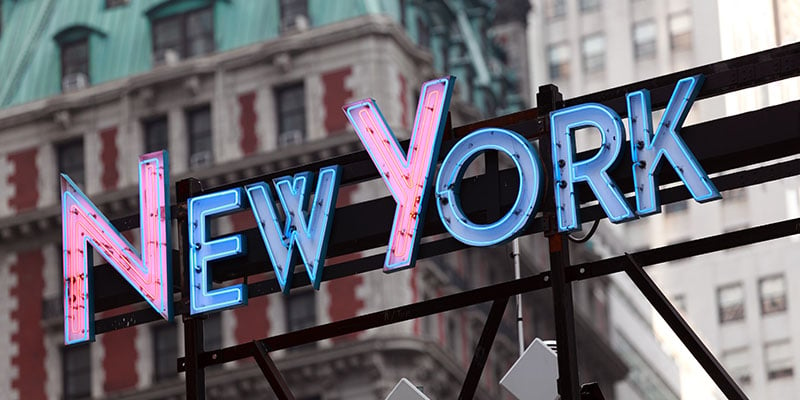 As more fair chance laws are passed, criminal background checks must be handled with care so that hiring managers don't discriminate against those with criminal records. New York City, as an example, has released guidance with regards to amendments to the New York City Fair Chance Act that went into effect in late July 2021. Basically, the guidance suggests that background checks should not be conducted until after a conditional offer of employment. Here are some best practices for staying in compliance.
New Guidance for New York Criminal Background Checks.
Ban The Box & Assessment of Criminal Records
The original Fair Chance Act went into effect in 2015 and amended the New York City Human Rights Law. The Act was similar to other "ban the box" laws that prohibited employers from inquiring about criminal records prior to a conditional offer of employment.
The law limited language in job descriptions that would exclude those with criminal backgrounds and required the removal of background check authorization from job applications. If an employer wanted to deny employment based on criminal background check results, they also needed to follow an adverse action process that included more steps as part of a "Fair Chance Process." The Fair Chance Process requirement was used to determine the job-relatability of the criminal offense, similar to the EEOC's Individualized Assessment.
New Guidance Expands Scope of Fair Chance Act
The new amendments expand the scope of current requirements and ask that employers request a two-tiered or bifurcated background check process from their consumer reporting agency or screening partner. Some of the changes require that employers:
Only inquire about criminal history and/or driving history after all other job qualifications have been vetted
Make a conditional offer of employment before requesting and reviewing criminal history
Follow individualized assessment (Fair Chance Process analysis) to determine if the criminal history can be used to withdraw the offer of employment and allow the applicant to respond
The amendments prohibit taking any adverse action based on pending arrests or criminal accusations. Employers must also consider the age of the applicant when the offenses occurred and the seriousness of the offense. For more information and guidance, refer directly to the new Fair Chance Act employment guidance.
Download: Sample Rejection Letter Due to Criminal Records
Two-Tiered Background Checks for Employers
VeriFirst can help NYC Employers comply with these new regulations by offering a tiered approach to background screening. The initial tier would include allowable screening services such as Employment and Education Verification, Identity Verification, Credit History, etc. The second tier can be added by using our rescreening tool to create a new report (separate from the original) with only Criminal Record details. Additionally, our DoubleCheck process can partially assist with the employer's individualized assessment requirement and the new Fair Chance Factors considerations.
Click the green button below to get a fast, personalized quote for employment background checks.