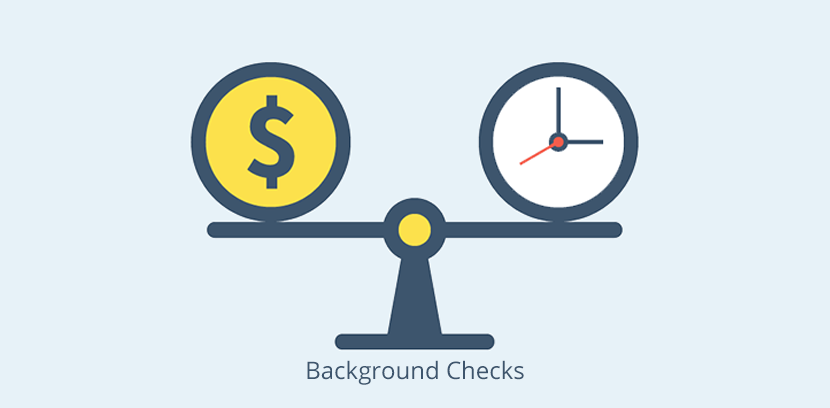 Performing background checks as an employer or landlord is vital to keeping your business, property, customers or employees safe. Unfortunately, the time and cost of a background check may lead to opting out or choosing to do research online in lieu of working with a professional background screening company. This can be a problem if the results found online aren't accurate or if the new hire or tenant isn't screened thoroughly. Denying employment or housing could cause the applicant to litigate because they weren't given a fair chance. Instead of putting yourself or your business at risk of EEOC or FCRA noncompliance, we have some practical ways to help.
Here are 3 simple ways to lower your company's turnaround times and screening costs.

How to Reduce Time and Cost of a Background Check


Only Run Necessary Background Checks

One of the primary reasons for slow turnaround time and expense is running screens that simply aren't necessary. For tenant screenings, after the pool of applicants is reduced, VeriFirst has a list of those background checks which are most applicable. For employers, it's best to begin with a standard set of background checks for all applicants such as an identity check and criminal background search. Then, as the selection of candidates is reduced, run further screens to eliminate those that will not qualify for the job. "Job-related background checks" are only necessary after the candidate or candidates have been offered the position.

Go Paperless or use Automation

Whether it's an applicant tracking system or an online screening platform, any time you can automate a process, it reduces the time and expense. The main reason for this is that it reduces data entry errors and the time it would take to create and track paperwork. The applicant enters their information directly into an application and the system does the rest. VeriFirst's Compliance Cloud also includes FCRA-compliant forms to help ensure compliance with regulations as well as an automated way to send adverse action notifications.

Work with a Trusted Screening Partner

Instead of skipping background checks due to time and cost, work with a trusted background check partner to help you save turnaround time and the expense of finding the right candidate. Wondering what you can expect from a trusted partner?

Here's what you should look for:
Transparent fees - When considering background check costs, there should be no surprises. A trusted partner will inform you about any fees associated with the screens, including access fees.
Customer service - If you have any questions or concerns about the background check process or reports, a good screening partner will be available to answer questions.
PBSA accreditation - The Professional Background Screening Association puts accredited members through an audit to ensure their procedures are high quality and ethical.
FCRA certified - One of the best ways to save money is to prevent non-compliance with FCRA regulations. A professional screening partner will have FCRA certified staff on hand to help with compliance.
Volume discounts and bundled services - Your partner should be able to help you reduce the cost of screening through high volume discounts or bundled services for your organization.
If you want to learn more about how VeriFirst can be your trusted screening partner for compliant background checks, contact us.