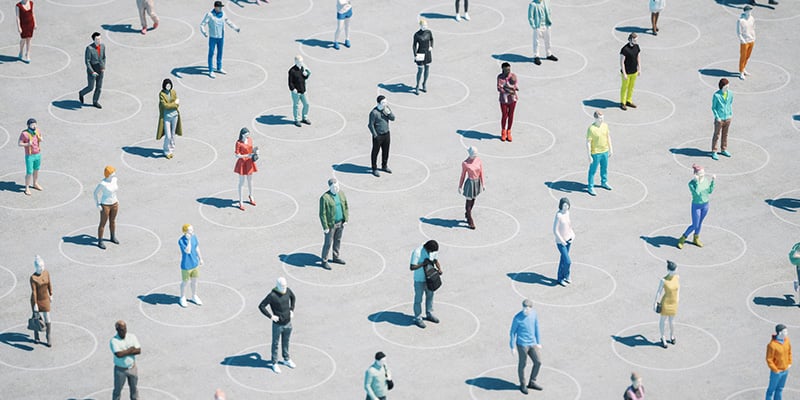 From the beginning of the pandemic, human resources has had to make valuable, life-changing decisions. With switching in-house operations to remote work, helping with layoffs and furloughs, and developing new ways to hire and screen candidates, HR has been busy managing the crisis as best as they can.
Here are a few lessons learned and best practices from how HR is handling the COVID crisis.
Putting Health First
Not that healthy employees weren't a priority before, the coronavirus and the stress that it has caused, has prompted HR to put physical and mental health first. This change in priorities also lead to a re-evaluation of paid-sick leave and time off policies. The Centers for Disease Control offers often-changing guidance about how and when employees can return to work and the Families First Coronavirus Act, expiring at the end of December 2020, also offered paid-leave guidance.
Creating a Safer, More Compassionate Workplace
When businesses were shutting down in March, no one expected to be gone from their workplace very long. Some employees were able to continue working from home while others were ready to get back to the office...if it was safe. This lead to some employers offering flexible hours and staggered work-times so that offices weren't crowded anymore. Employees feel safer with HR and management offering new flexible options for working from home and the office.
See also: COVID-19 Testing As Part of Employment Background Checks
Keeping Employees Engaged and Connected
While changing where employees work, HR and IT have been faced with new challenges to keep employees actively connected and engaged. Employees want to stay connected to their peers and also be informed about the challenges their employer is facing. From virtual happy hours to new formats for internal communications, HR has helped manage these challenges throughout the COVID crisis.
Hiring and Screening in a Whole, New Way
Recruiting and background checks look a whole lot different than they were at the beginning of the year. While some digital recruiting was occurring, recruiters had to adjust to a new line of thinking that included online events and hiring without meeting a candidate in person. Turnaround time on background checks was slower due to courthouse shutdowns. Remote background screening also meant that employers had to adhere to both federal and state FCRA regulations.
The successful human resources department has been tested and proven to be adaptable during the past several months of the COVID crisis. It remains to be seen how much longer the pandemic will last but as long as HR professionals remain agile, the future of work will be great.