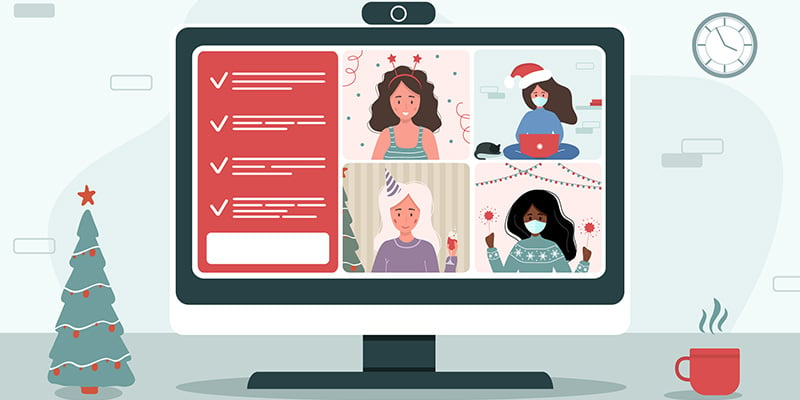 Annual company holiday parties have been scrutinized for a few years, especially after many workplace sexual harassment allegations came to light. Since March and the onset of the pandemic, employers must now consider the consequences of large parties or gathering in person at all. HR professionals have been working hard to keep up positive employee engagement all year.
Here are some ideas to celebrate safely.
Company holiday party ideas in the time of COVID.
Skip the Party and Give Gifts Instead
While it may not do much to encourage employee connection, it may help keep up employee morale. Many Americans are thankful to have a job at the end of this year. An added end-of-the-year bonus or unexpected gift could lift their spirits even more and may be less expensive than catering a big holiday gathering.
Virtual Togetherness
Instead of just hosting a group Zoom call, teams can enjoy a new experience together. Some of the great ideas that we've discovered (and are not getting paid to advertise) include:
Or other virtual classes to help build stronger teams and lighten the heavy holiday load.
Enjoy a Meal Together
Depending on the size of the company or team, meal kits can also be delivered to enjoy a holiday dinner together. From Harry and David to GoldBelly to local restaurants, a night in with co-workers can be enjoyable over a fresh, gourmet meal and safe, digital connection.
No matter the choices, we're fortunate to have numerous options at our fingertips to celebrate the spirit of the season together and honor the health and safety of all.