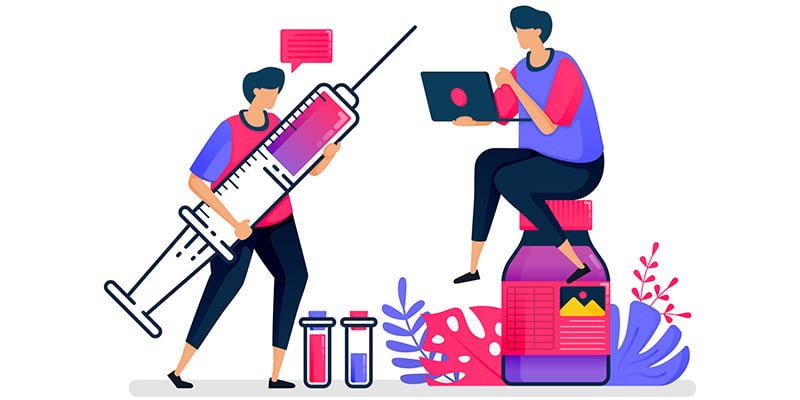 With news that two potential COVID-19 vaccines are available soon, employees are asking, "Can my employer force me to take a vaccine?" Many news outlets, SHRM and employment lawyers are saying yes. If employers view the lack of immunization as a threat to current employees or customers, or if the employer faces future liability, it could be a potential requirement, pending medical or religious exemptions.
Does that mean that vaccination records may soon be part of a pre-employment background check? It's too soon to tell.
Immunization Requirements
If you've ever enrolled a child into public school, you're aware of the required immunization records that are dictated by your state of enrollment. These requirements started in the late 19th century with the smallpox epidemic and were upheld or expanded with the measles epidemic in the 1970's. Some states will allow for medical, religious or philosophical exemptions but in general, these vaccination records are required.
Some employers require their staff to be vaccinated against the flu, as a reasonable comparison. Still, according to EEOC guidance issued in March 2020, employers covered under the Americans with Disabilities Act and Title VII of the Civil Rights Act of 1964 cannot force all of its employees to take a flu vaccine, for example, if they have a medical or religious reason against it. COVID-19 is considered worse than the flu so perhaps in some settings, and with employees that work with a vulnerable population, vaccination could be mandatory.
At the same time, the Occupational Safety and Health Act (OSHA) requires that employers maintain a safe work environment. If the pandemic continues to spread and employees are exposed in the workplace, there's a potential for litigation under this law if employees are not vaccinated.
Options for Employers and Employees
Employers can now review new EEOC guidance with regards to the COVID-19 vaccine. They must also consider weighing the risks of allowing employees back in the office if they refuse to be vaccinated. Again, some professions may mandate immunization, such as medical or healthcare workers. For others who choose to skip the vaccine, perhaps employers would offer them the option to continue as a remote employee in order to make onsite employees feel more comfortable.
There remains much speculation around the distribution of the vaccine, the dosage requirements and any side effects. The best thing to do, at this point, is to be aware of any federal and state laws that would dictate guidance going forward and provide employee accommodation where necessary.
The question about vaccination records as part of pre-employment background checks also depends on future guidance and legislation. Like you, we'll be paying close attention to what happens.
Have questions about medical background checks or
pre-employment screening?
We can help! Contact us today.