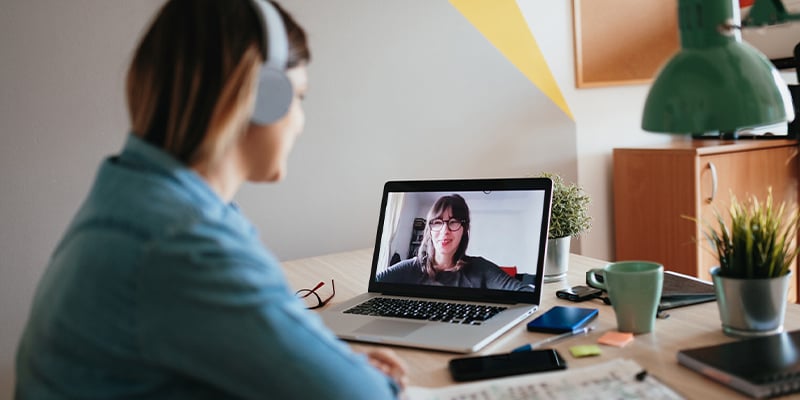 Acquiring the right talent can be challenging at any time but recruiting during a lockdown is especially trying. During the COVID-19 pandemic, employers and staff have had to adjust to a new remote way of working. Talent acquisition, much like anything else, has moved virtual and recruiters are adapting and teaching candidates how to adapt as well.
Read on to learn how recruiters are adapting to new remote talent acquisition challenges.
Candidates Stuck in their Old Ways
As unemployment numbers continue to rise and employers are focused on hiring remote workers, recruiters are receiving hundreds of resumes daily. During the next stage of communications, video conferencing is also necessary to conduct interviews. Candidates must understand that recruiters are looking for a more engaging and richer picture of a job seeker. That means that the candidate must still present themselves professionally and with enthusiasm, showing a firm grasp on technology and preparation. If the goal is to hire trustworthy employees that will be successful working from home, candidates must be prepared to demonstrate that they have the tools and the comfort level to present themselves virtually. Recruiters must also invest in technology such as applicant tracking systems and teleconferencing tools to sort and meet candidates online.
Missing out on Live Recruiting Events
From college fairs to conferences, no one expected the challenges of canceled annual events for recruiting new talent. Recruiters are again leaning on virtual options to attract new employees or college students. LinkedIn reported dozens of live recruiting events during the past few months. Innovative employers and recruiters seeking new talent from colleges are creating targeted marketing outreach campaigns to attract students online. The good news is that virtual events and remote recruiting isn't limited to the costs of travel or conference fees. Recruiters can talk to anyone anywhere if they know of the event.
See also: Questions Recruiters Have About Background Checks
Getting Applicants Hired without Meeting Them In Person
Some employers are unsure about hiring when they're unable to meet with an applicant in person. Many hiring managers want to get a good gut sense about a candidate during an interview, shake their hands, onboard and have them fill out employment paperwork in person. Obviously, these things are nearly impossible at the moment and may be for some time in the future. Recruiters and employers can instead build a strong remote hiring program by leaning on virtual interviews, regular communication and online hiring and onboarding materials. Hiring paperwork, such as applications and background check consent forms, can be moved online for ease of use and faster turnaround time. Remote onboarding isn't a new idea and in fact, many companies boast about their programs as part of the overall candidate experience.
Recruiters can use a global lockdown as an opportunity to innovate remote talent acquisition. Employers can still build a positive and totally virtual candidate experience, in fact, these changes may attract Generation Z and future digital natives. Now is the time to push past these challenges to attract trustworthy and skilled talent that fit your company's needs perfectly.