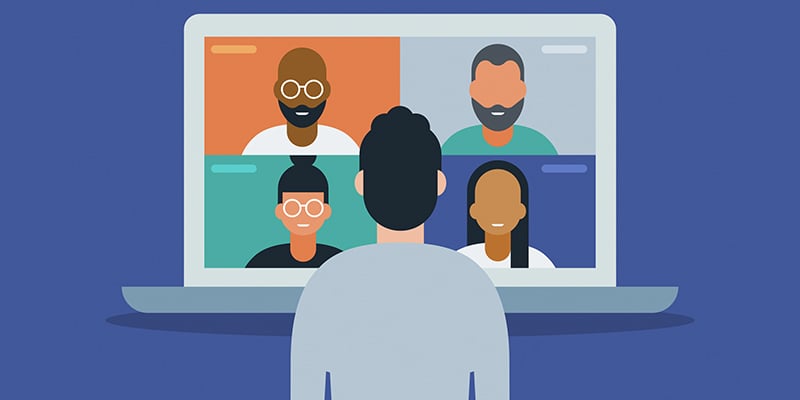 While the COVID-19 pandemic is affecting businesses, some organizations are in need of candidates, from front line workers in fields like the medical industry, retail or those transporting goods across the country. Remote work is also challenging employers to consider applicant qualities that they may not have considered before.
The COVID-19 pandemic is creating new employment background screening challenges for employers. Here's how to adapt.
What Background Checks Are Necessary?
For employers considering pre-employment background checks, the goal is to secure qualified employees and minimize the risk of negligent hiring. Organizations are held responsible for the actions of their staff and considering the industries in need at the moment, background screening is absolutely necessary.
Background checks such as identity, education and employment verification are a necessary function of any pre-employment screening package. The next level of screening includes public records searches such as civil and criminal records, federal watchlists and the sex offender registry. Other background checks can include professional license verification, driver license checks and credit history. Finally, drug screening may be necessary, depending on the employer, the industry and if the candidate will be operating heavy machinery or working with a vulnerable population.
Are Background Checks Available During COVID-19?
VeriFirst is still completing background checks for our clients as necessary. Turnaround time for background checks, however, may be affected depending on the type of background check required.
Courthouse Closures
Background check companies, in many cases, have to work with courthouse clerks to verify records are accurate. Since many states and communities have issued "shelter in place" notices, some courthouses are unavailable or have limited availability for public records searches. Check here for the latest updates on courthouse closures.
Education and Employment Verification
Employment verification is already limited to the availability of automated employment repositories, contact with the previous hiring manager or reference at a prior job. With many employees working from home, there could be a delay in verifying the candidates positions listed on a resume.
Educational facilities such as universities are also facing the same limitations.
Employers must also be aware that documents such as pay stubs and transcripts can be falsified so hiring managers should be wary of accepting these as proof of prior employment or education.
Drug Testing and Lab availability
Our partners at Lab Corp. and Quest Diagnostics have been overwhelmed due to COVID, and some of their locations are not accepting walk-ins and/or limiting the number of scheduled employee drug tests. VeriFirst is helping employers and applicants select a lab that is open for scheduling employee drug testing and near the candidate's home or office. This has meant expanding our typical radius of nearby lab locations from 5 miles of the employee's location to 20 miles and contacting the labs ahead of time.
FCRA Compliance and Safe Hiring During COVID-19
The FCRA specifies that background checks cannot be used against an applicant if the information is inaccurate or not up to date. Courthouse closures and limited availability to other resources may mean that available records do not meet that compliance. The applicant also may dispute the report findings if they are denied employment due to the background check results.
What is an employer to do if they are unable to verify the veracity of a background check or get a fast turnaround time?
Some employers may choose to temporarily waive certain background checks. Some are opting to perform background checks post-hire. In either case, employers are putting themselves at risk for negligent hiring.
Employers must also be prepared with :
Consent and authorization to conduct background checks (pre or post hire)
Solid anti-discriminatory reasoning for denying employment or terminating an employee (use of a background decision matrix is helpful)
Pre adverse and adverse action procedures if candidates or employees are denied employment or may be terminated
VeriFirst

is still conducting employment background screening during the COVID-19 pandemic. If you have questions or concerns about how to receive accurate checks with fast turnaround, let us know.