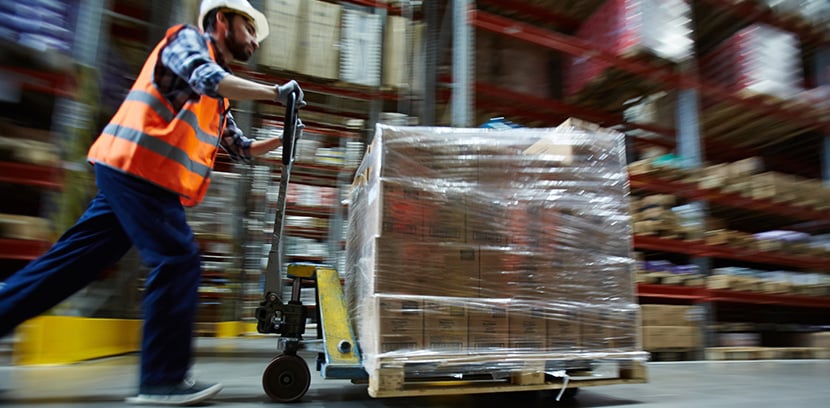 Mass layoffs, store and restaurant closures have left many hourly workers concerned about income and insurance during the COVID-19 pandemic. Retailers, such as Amazon, Instacart and Domino's Pizza, are taking advantage of an expanded talent pool to hire nearly a half a million employees. It's important that these employers hire efficiently as the situation and customer demand calls for it. Can employers hire quickly and still protect their interests?
Here are best practices retailers are using to hire quickly during a pandemic.
Finding and Attracting Candidates
In these trying times, it's nice to see employers doing what they can to help their furloughed staff. They're either looking at alternative ways to provide income or connecting employees to other potential employers. Hilton, for instance, set up a website for laid-off employees to find work at grocers and pharmacies. CVS is hosting virtual job fairs and other employers are offering referral bonuses to current employees. Still others have released information to the press, sending candidates directly to their own websites with job openings.
Customer-facing employers are also taking more safety precautions to attract new candidates. Extra store cleanings, gloves and protective cashier shields are being used to reassure new employees. Walmart and Amazon are offering pay increases to lure applicants quickly.
Interviewing and Screening Candidates
With Hilton offering to help workers find new jobs, they are also helping to fast-track the hiring of those workers as well. According to news reports, Hilton is helping to alleviate the necessities of paperwork and background checks of certain employees so they're able to be hired as fast as possible.
Walmart has said that its hiring process has been shortened from 2-weeks to 24 hours. Applicants can apply online or via text message and the store managers call them directly, often making a verbal offer over the phone. They then follow up with an email and background check details.
Other employers are also eliminating in-person interviews for applicant texts and phone calls. Facetime and other video chat services are also being used - both for social distancing and convenience. Handshaking is no longer allowed, if the interview is in person, and the area is sanitized before and after.
Reducing Hiring and Screening Turnaround Time
Crises like this challenge all of us to look at things differently, even helping us to achieve levels of efficiency that we may not have considered before. Depending on the success of these changes, retailers may be on the brink of long term improvements to their hiring processes. There are, however, still steps in the hiring process that could slow it down. For instance, food delivery drivers need require a drivers license/moving violations background check.
At any time, hiring and background screening turnaround time can be reduced by implementing these changes:
Don't run all background checks on all candidates. Create a background screening policy that determines which checks are run based on the job.
Use an online applicant portal or applicant tracking system so candidate information is entered correctly.
Work with your background check partner for discounts, transparency, compliance and customized screening approaches.
If you need help with a background check policy or want to discuss quick turnaround options for background checks, give VeriFirst a call. We've been working with employers for over a decade and our FCRA-certified staff is here to help.