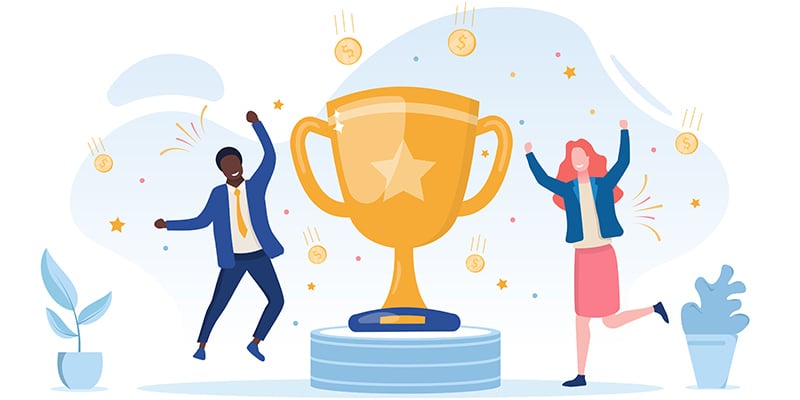 It's Olympics time and we have some winning tips for HR professionals and hiring managers. Going for the gold doesn't mean beating yourself down to cross the finish line. It means keeping a steady, efficient pace, making the right decisions, and saving some gold 💰 along the way.
Use these top hiring tips so your HR team finishes best!
Write a Concise Job Description
Finding the right candidate for the job starts with identifying what the job will be. Start by talking with those who will be working directly with the new employee. Identify any skills or responsibilities that need to be listed in the job description. Look for anything that needs to be updated in the job description since the previous team members were hired. Use simple terms, avoid superlatives, and ensure the job title and description sound inclusive to appeal to a wider candidate pool.
Recruit With Purpose
With the job description defined, the hiring manager and recruiter can work together to identify the best places to advertise for applicants. Get creative with recruiting to attract more diverse talent, including job boards other than the ones most used by employers and social media. Ensure your company's web presence is inclusive and attractive to the type of candidates you're hiring. Determine a strategy for developing relationships with potential candidates, including initial phone interviews.
Change Up the Interview Process
Instead of the standard meet in the office for a sit-down interview, mix things up a bit. Give them a tour of the workplace, if they'll be working there. Meet them for a meal. Ask their future colleagues to meet with them or take them out for lunch. These practices will help identify if they're adaptable, customer-friendly, and motivated to work well with your team.
Be Selective when Screening
Once you've decided on the candidate pool, it's time to run background checks. This is typically where the hiring process can get time-consuming or expensive. Instead, use these tips to be more selective when screening:
See also: Your New Hire Failed their Background Check. Now What?
Ensure Compliance When Rejecting Candidates
Once you've found the right candidate, hire away! For those who didn't make the cut, your hiring process must include adverse action procedures to let them know. These steps ensure that your company follows FCRA compliance including allowing the applicant to dispute any negative results on the background check. The FCRA helps to protect applicants from false or inaccurate data in their background information. Your background check provider should also help guide you through the screening and adverse action process to ensure compliance and minimize the risk of negligent hiring claims later.
These hiring tips are part of an overall hiring process and background check policy to help reduce the time and cost of hiring new employees. With these steps, you can help increase diversity, promote fair hiring and attract quality candidates. Now get out there and go for gold! 🎖️