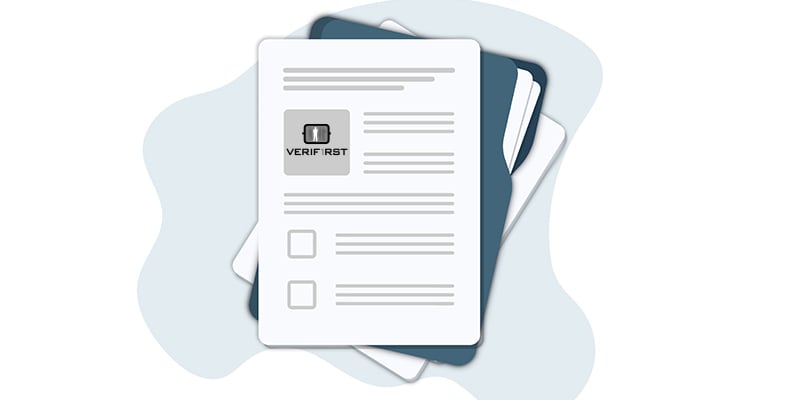 If you're a hiring manager for a growing business or an HR department of one, it's important to have documented policies and procedures so that every candidate experiences a consistent process. One such important document is a background check policy that details what candidates can expect from employers during the hiring process. An informed applicant and a positive hiring experience helps to create a better employee.
Here's what covered in a background check policy and why it's important for employers to keep it current.
What's Included in a Background Check Policy?
A background check policy is not only helpful to you, as a hiring manager, but it also helps to explain your screening process to your applicants.
When sharing your background check policy, your applicants will learn:
Why your company is running background checks on employees
The screening procedure they can expect from your hiring managers including:

If the background checks are run before or after the job offer
Which screens are necessary for the job
Which screens might lead to Adverse Action
The screening company that will be used
Their consumer rights and how they're protected under the FCRA


Why are Background Check Policy Updates Important?
With updates to federal and state regulations, it's important to review and update this policy on a regular basis so that screening and hiring processes abide by those rules. If there have been changes to your screening procedures, new jobs that you'll be hiring for, the addition of rolling background checks on current employees or any other changes to increase diversity or reduce hiring bias, then your background check policy needs to be updated.
See Also: How to Include Rolling Background Checks
How Can Employers Get Started with a Background Check Policy?
Much of what will be included in the policy needs to be defined. Your HR department or hiring managers may already have a list of what background screens they would require for certain job descriptions. Another consideration is which red flags would lead to a withdrawal of the job offer. A background check decision matrix is a valuable document to help prevent deny-all policies where employers would run the risk of EEOC non-compliance and litigation.
For an editable sample template, download this:
Sample Background Check Policy