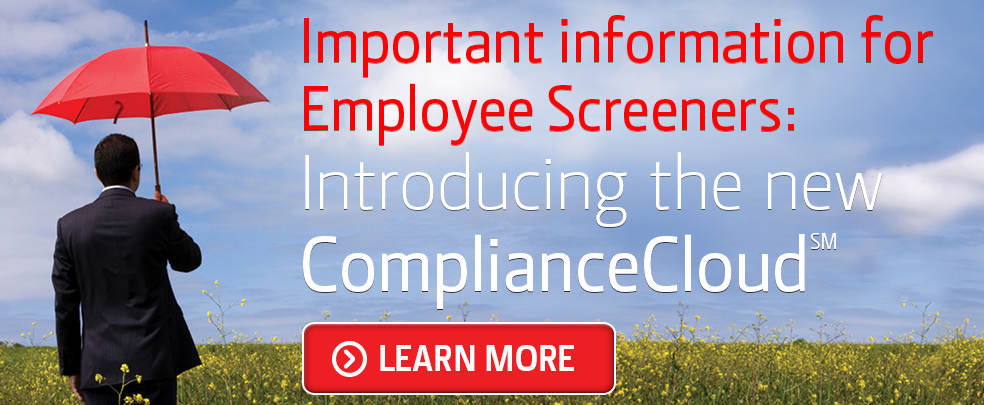 Let us again review the normal hiring process for employees:
Applicant fills out paper application and other paper forms on site.

Hiring representative collects forms and manually enters applicant's information online to begin background screening.

Upon receiving applicant's background screening report, hiring representative creates an acceptance letter or adverse action notification letter to send to applicant.
We know this. We've been a part of the hiring process for 10 years. This is why we're thrilled to be launching our brand new, fully-automated employee screening portal this week on February 1!

[waits for the applause to die down]

[Takes a bow. Waves. Nods]
We know! We know. We're pretty darn excited about it too!
Talk about an easier way
We have spent months developing this exclusive web-based all-in-one tool to make our clients' lives simpler. Simple, as in, an easy-to-use interface to expedite the background screening process, reduce the risk of mistakes from the paper process and reduce the risk of non-compliance.
What's it called?
Say hello to your ComplianceCloudSM.
ComplianceCloudSM is one singular online tool that integrates all of the forms, templates and services your hiring process needs to comply with state and federal FCRA regulations.
Included in the centralized portal are:
A Gift for Paying Attention
We're still offering a chance for a sneak peek of this technology. Because you're on top of things, we're also offering a chance to win a Samsung Galaxy Tab™ 3!

Become one of the first to make your hiring process easier with the new ComplianceCloudSM.
Topics: Employment Background Screening, Immigration, Hiring and Recruiting