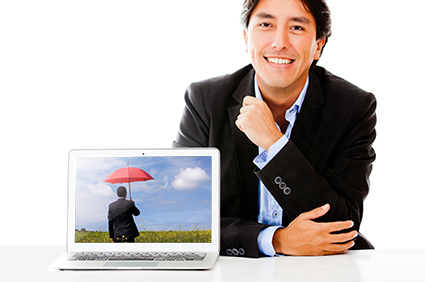 It's 2014. A fresh start. A new way of looking at things. Wouldn't you like to make your life a little… easier?
We are excited to reveal the results of over 300 hours of dedicated work on our Employee Screening process and dashboard with the launch of our ComplianceCloudSM on February 1. The ComplianceCloudSM automates and expedites the background screening process for employers and employees with a simplified and more centralized interface, making FCRA compliance easier. In this post, we'll take a closer look at what the portal provides for applicant screening from consent to data transfer to applicant notification.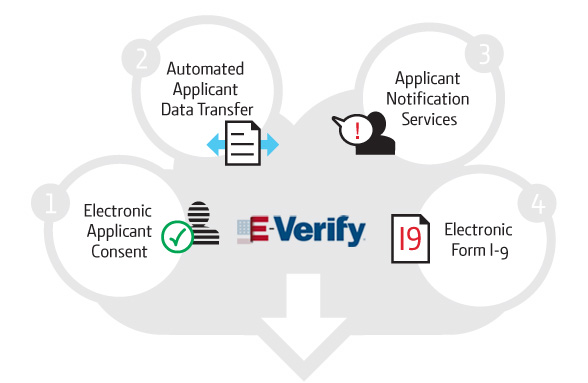 1) Electronic Applicant Consent Form – Provide your candidate with direct access to a web-based background check authorization form, required under the FCRA. The inputted data will automatically be sent to your VeriFirst employment screening dashboard.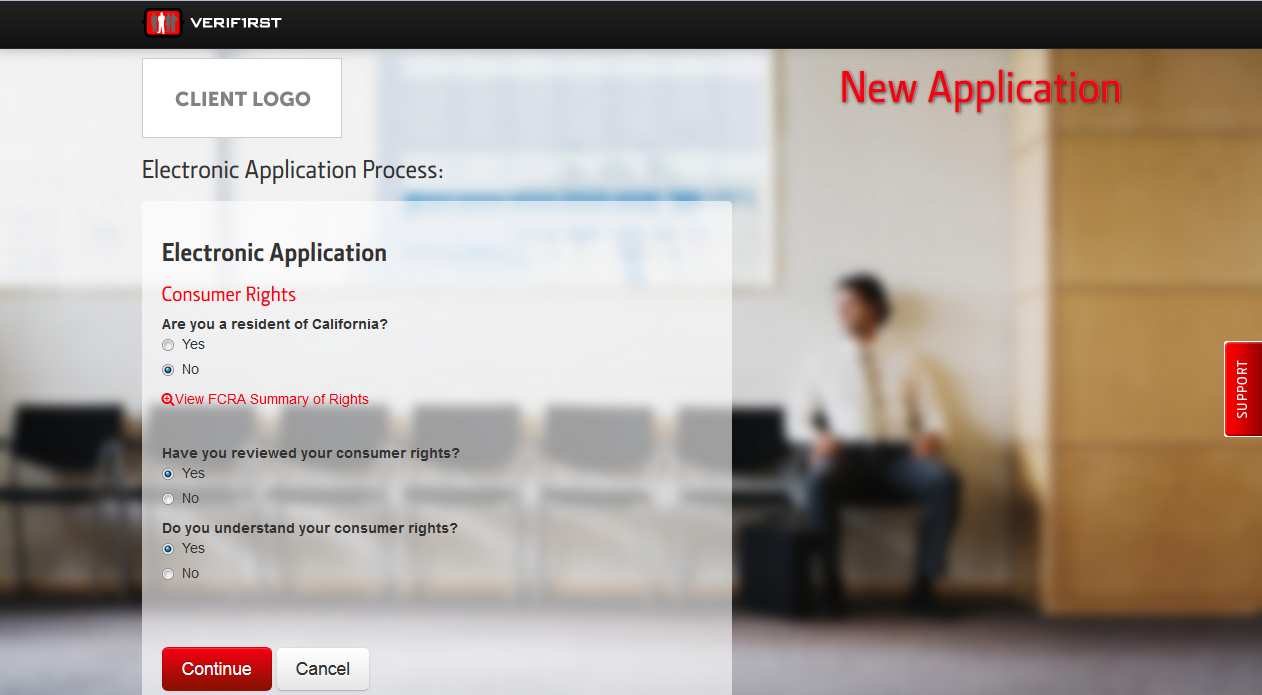 2) Automated Applicant Data Transfer – To help save Employers time on entering Applicant screening demographic information into the background screening website, VeriFirst has integrated the electronic consent form (completed by your Applicant) with our background screening dashboard. You'll be notified when a new consent form is completed, and the background check is ready for submittal. Check-off the types of screens you want to run, and click Submit. It's that easy.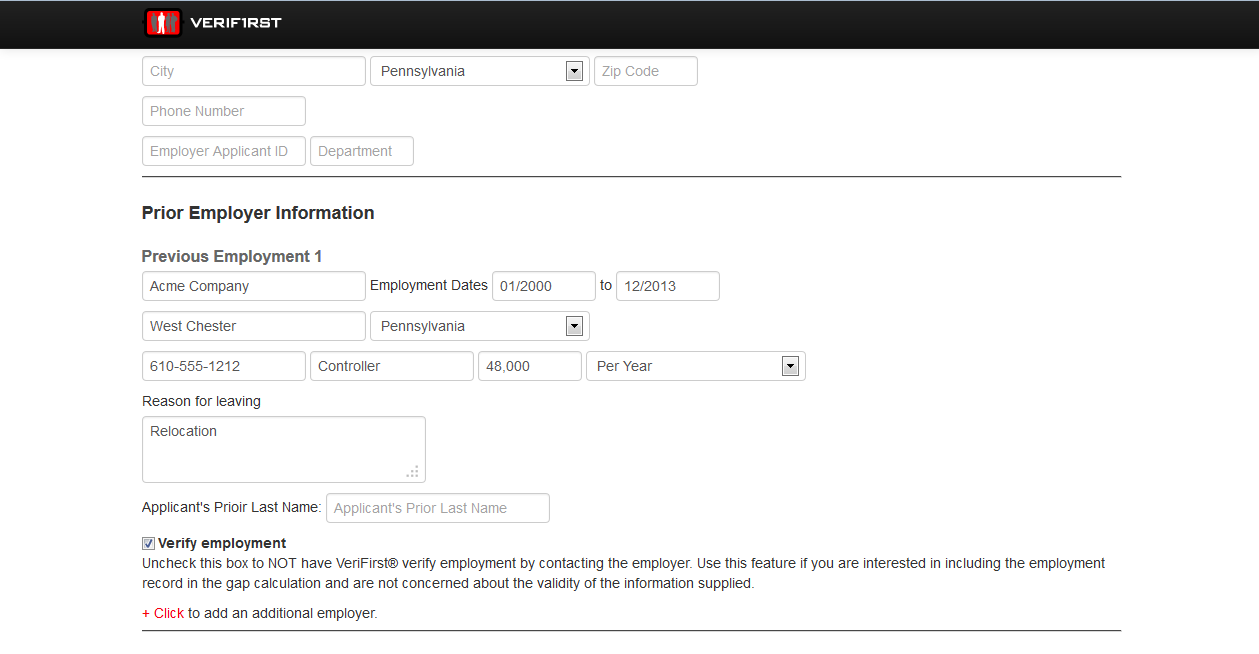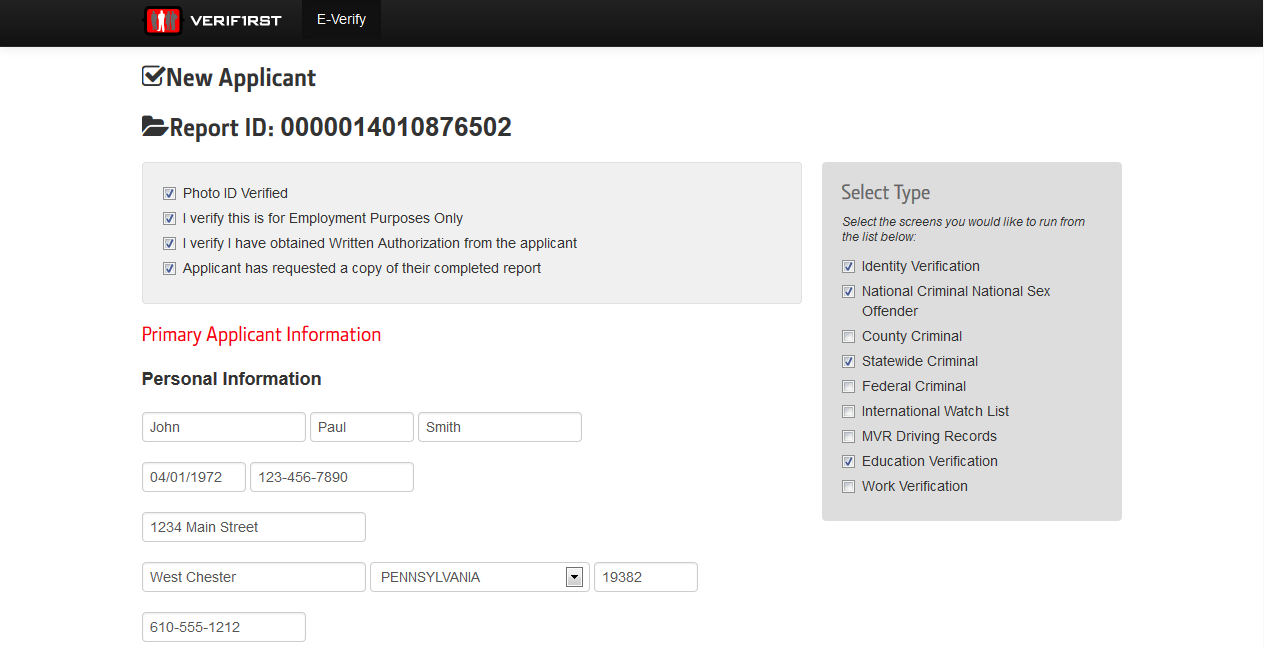 3) Applicant Notification Services – Compliance is a huge part of the new ComplianceCloudSM. For example, when denying an Applicant, state and federal regulations require you to send Pre-Adverse Action and Adverse Action Notifications. These notices must be sent within a specified timeframe and include additional disclosure forms and consumer report information. VeriFirst can help you automate this correspondence to ensure it's handled in a timely manner via email or U.S. Mail. Further, the ComplianceCloudSM assists in the monitoring of the correspondence.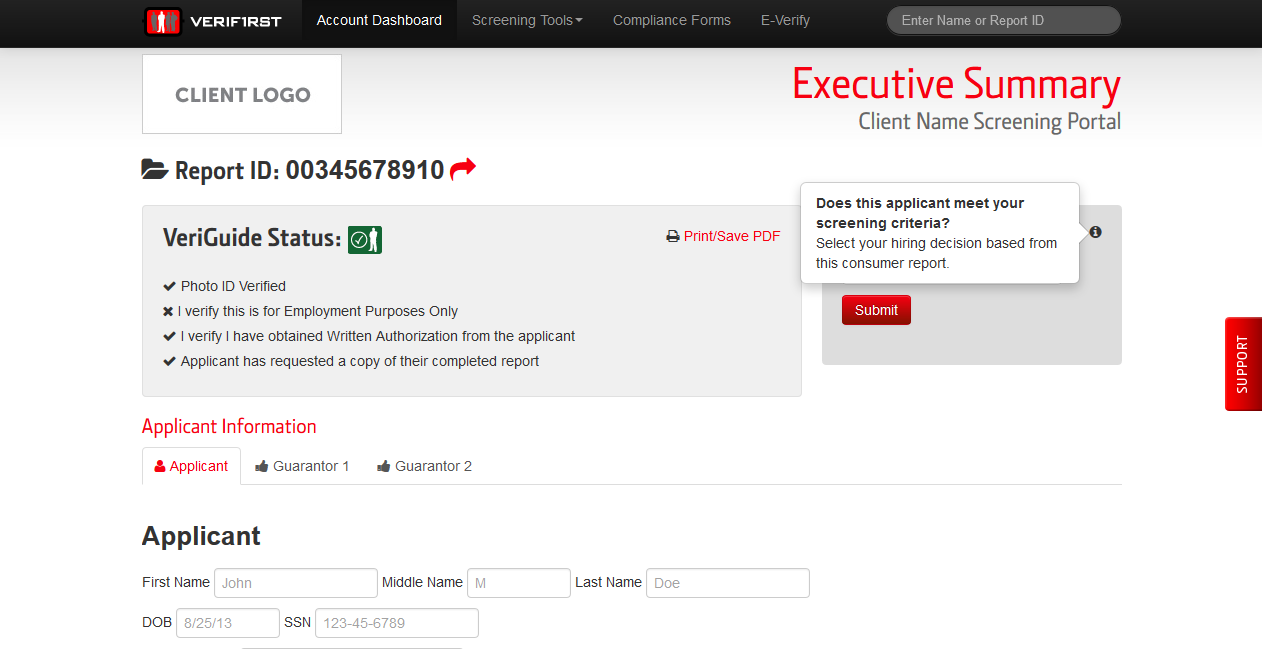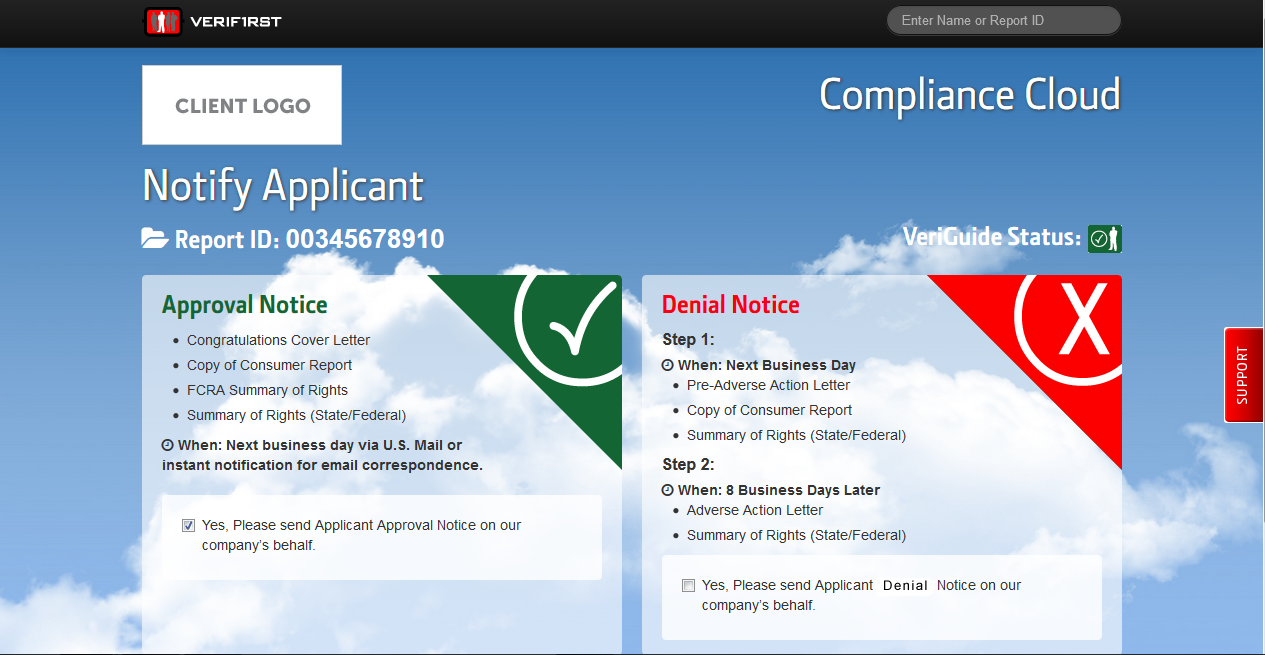 Topics: VeriFirst Insider, Employment Background Screening, FCRA Compliance