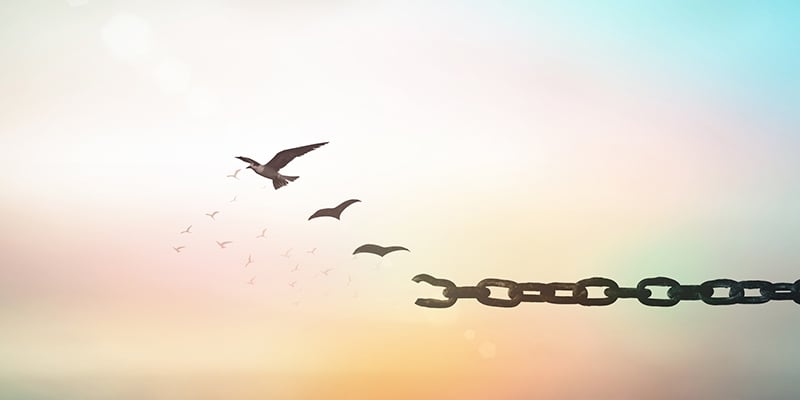 Conducting background checks on prospective employees, contractors and volunteers have become standard operating procedure for organizations across the United States. With the number of screenings and outdated screening policies, there has been a natural rise in litigation and punitive fines being paid by employers. It is imperative that background check policies are updated to honor an individual's right to work in this country.
Use these background screening best practices and sample templates to ensure felons have the right to work too.
Understanding FCRA Obligations
The Fair Credit Report Act (FCRA) establishes guidelines for organizations looking to obtain consumer reports, or background checks, on individuals. Employers are considered the "end-user" of a consumer report and must meet certain obligations when conducting background checks for new hires or continued employment. There may be additional FCRA obligations required by state law, as well as background screening guidelines and recommendations set forth by the Equal Employment Opportunity Commission (EEOC) that employers should review.
EEOC Guidance on Background Checks, click here for a sample Decision Matrix template
Consumer Reporting Agencies (CRAs) are screening companies that assemble or evaluate consumer information for the purpose of furnishing those reports to third parties. Employers often contract with CRAs to reduce the risk of workplace violence, employee theft, and negligent hiring lawsuits. Additionally, CRAs often consolidate and expedite the background screening process for human resource professionals and hiring managers.
Legal actions typically include allegations brought forth by the Federal Trade Commission (FTC) and the Equal Employment Opportunity Commission (EEOC) against both employers and CRAs. As an employer and end-user of consumer reports, there are a few things you can (and should) do to help protect your business.
Developing Consistent Screening Policies
A consistent screening policy will mitigate the risk of blanket "deny all" policies, and ensure that hiring or promotion decisions are tailored to specific job-related criteria. In the case of criminal backgrounds, hiring managers must factor in the nature of the crime, and weigh it against the job-relatedness of the position being applied for.
For example, an applicant with a DUI felony conviction applying for a job as an administrative clerk (with no job-related driving required) should be given additional consideration. On the contrary, an applicant with the same DUI felony conviction applying for a position as a taxi driver may realistically fall outside the acceptable hiring criteria.
A reputable background screening provider should be able to assist with establishing FCRA compliance and best practices. This includes documentation for the following:
Proper inclusion and exclusion of applicant Arrests and Conviction records (based on disposition dates and jurisdictional regulations)
Written Pre-Adverse Action and Adverse Action notification procedures
Dispute resolution procedures, and more.
The goal is to develop a risk-mitigating solution that allows your business to remain diligent in the applicant screening and selection process. The following is a list of helpful documents for human resource professionals engaged in the process of conducting background checks:
Instant Documents for Compliant Background Screening:
Notice to Users of Consumer Reports, Obligations under the FCRA (Download): This document provides an overview of requirements to remain compliant with the Fair Credit Reporting Act.
Written Consent and Authorization Form (Download): Employers are required to obtain written consent and authorization to conduct a background check.
Pre-Adverse and Adverse Action Notifications (Download): If you are basing a decision to not hire/employ an individual based on information contained in their consumer report, you MUST send a pre-adverse and adverse action notice. This gives the applicant ample time (if they so desire) to dispute the results.
Summary of Your Rights Under the FCRA (Download): When obtaining consent and/or providing the applicant with a copy of their consumer report, this document must be included. Certain states (like California) have their own requirements.
See also: What's the Difference Between State and Federal FCRA Laws?
Background Check Decision Matrix (Download): The EEOC has published guidance for employers conducting background checks. As noted earlier, the recommendations include the avoidance of blanket deny-all policies and recommend that employers factor in job-related decision points when reviewing a screening report.
Ban the Box Law: Some jurisdictions of enacted a "Ban the Box" law that places a limitation on when employers can request background screening reports. In these locations, employers must wait until after the offer for employment has been extended.
For additional information or questions, please feel free to contact VeriFirst directly.