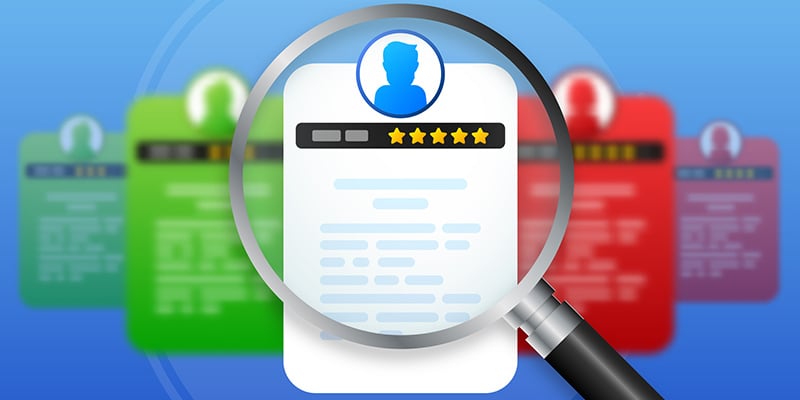 If you're a hiring manager in a large enterprise organization or an HR department of one, planning out the budgets for background checks can be a headache. Some managers may even choose to opt out of employment screening altogether. Background checks, however, are important to your employer, your workforce, and your customers. Instead of risking it, consider the most common screenings to ensure the safety of your organization.
What background checks do most employers use for screening new employees?
Most Common Employment Background Check
The most common screens run on new hires are used to verify their identity. It's important to ensure that their application is truthful and that any resume lies are unmasked. Therefore, your organization would include the following background check during the hiring process:
Start with a Basic Criminal History Review
A basic background screening of the criminal history will go beyond verifying the candidate's identity. At a minimum, criminal records should be accessed from county, national and federal databases to ensure there are no prior convictions that would affect the job performance or put others at risk.
County criminal court search: Often the most accurate and up-to-date criminal search available, records are manually and electronically researched at selected County Court(s) for criminal convictions, including felony and misdemeanor offenses.
National criminal database & sex offender search: Criminal records retrieved from participating jurisdictions, the administrative office of court records, department of corrections, superior court index of felonies and misdemeanors, traffic court records, and sex offender records.
Federal criminal search: Reveals criminal court file information, accessed via one or more of the 94 U.S. federal district courthouses located throughout the nation. Federal criminal record searches are conducted at the specific U.S. district court covering the region where an applicant has resided.
Then Expand the History Search
Once the candidate pool has been reduced, or if the job description calls for it, a hiring manager may choose to expand the history search of the new applicant. As an example, if more security clearance is required, they may require a more detailed employment history or professional license verification. If the new hire will be responsible for operating heavy equipment or driving, they may require a urinalysis drug screening or driver's license verification. In any case, most employees may not require an in-depth background history check unless it's absolutely necessary for the job.
These best practices will not only help save money when running employment background checks, but the turnaround time for hiring will be much quicker as well. Learn more about the costs of employment background checks by clicking this link. Let us know how we can help!