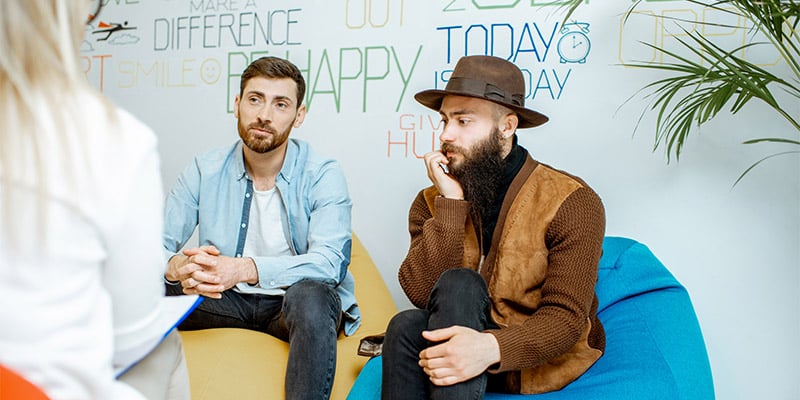 While some employers tout their diversity initiatives, many more are quietly (and often loudly) discriminating against LGBTQ candidates and employees. In a recent example, a university in the Pacific Northwest is facing litigation after allegedly refusing to hire candidates in same-sex relationships. Earlier this month, a federal judge in Texas sided with business owners who wish to drop healthcare coverage of the HIV-prevention drug PrEP. In both of these lawsuits, the employers claim religious exemptions from what would otherwise be discrimination against LGBTQ employees and candidates. (Although it must be noted that the Centers for Disease Control reports 1 in 5 new HIV cases are heterosexual women.)
If you're concerned about preventing anti-LGBTQ discrimination when hiring, learn how diversity is protected in your workplace.
Understand the Laws that Protect LGBTQ Workers
Although Title VII of the Civil Rights Act already provided protections against discrimination based on race, color, religion, sex, and national origin, the June 2020 landmark case of Bostock v. Clayton County solidified the inclusion of sexual orientation and transgender status. Therefore Title VII includes protections for job applicants, current employees, and former employees for any private sector, state, or local government employer with 15 or more employees. It also protects all employees of the federal government. Employees are protected regardless of their status of citizenship or immigration in every U.S. state, territory, and Washington, D.C.
Tribal nations are not covered, but if an employer with 15 or more employees operates on a tribal reservation, they're still required to follow the law. Independent contractors are not protected. Religious exemptions are allowed and can be challenged, as exemplified by the court cases listed previously.
See also: How to Attract and Support LGBTQ Employees in the Workplace
Understand How LGBTQ Individuals Are Protected
Under Title VII and the Equal Employment Opportunity Commission (EEOC) guidance, employers are not allowed to discriminate against applicants and employees in any way, including:
Hiring
Layoffs
Firing
Promotions
Demotions
Discipline
Training
Assignments on the job
Compensation (including overtime or benefits)
Other conditions of employment
Employees and applicants are protected from workplace harassment and the employer's tolerance or unwillingness to act on reported harassment. Harassment and discrimination may also include:
Intentionally using pronouns inconsistent with the employee's gender identity
Intentionally using the employee's "dead name" instead of their preferred name
Treating the employee in an intimidating, hostile or offensive way
Prohibiting the employee from dressing or presenting in a way that is consistent with their gender identity
Employers are not allowed to segregate or limit access to customer-facing roles or discriminate based on perceptions of stereotypical masculine or feminine behavior. LGBTQ employees are also protected from being denied access to bathrooms that correspond with their gender identity.
Ensure Your Screening Company Understands EEOC Compliance
Even if your employer wants to comply with EEOC guidance and hire more diverse employees, running background checks on individuals who have changed their names or now identify as a different gender can be tricky. It's important to work with a background screening provider who understands how to navigate these challenges with ease. Learn more in this blog post about the questions encountered during a background check of a transgender employee.
LGBTQ candidates and employees are simply individuals who bring the same or better skills and talents as any other applicant or employee. While they may require more privacy and confidentiality during the hiring process, an awareness of how the law protects diverse hiring initiatives is important. Work with a background check company that will help reduce the risk of anti-LGBTQ discrimination.