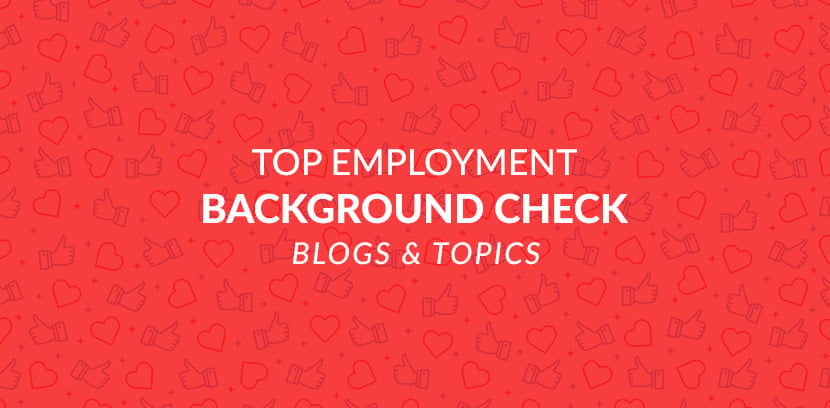 The VeriFirst blog is meant to be an invaluable resource to background screening clients and hiring managers alike. We value the questions YOU bring to us and work diligently to create helpful posts and tips for employers looking to hiring the right candidate and reduce risk. We've examined the analytics to determine the blog posts that you read the most so that we can bring you more of what you want. Use this list as a refresher on the blog or as a resource. And please provide feedback in the comments below if there's another topic you'd like us to cover.
Here are the top employment background check blogs and topics.
What Happens after a Background Check?
One of the most popular topics on our blog is what to do after a background check. Can you simply rescind a job offer and send the candidate on their way? What if they fail the screening or drug test? These questions are all important and reveal an understanding among our readers that FCRA compliance is necessary!
Basic Tips:
Make sure you have consent to screen the employee.
Confirm the background check is accurate. Working with a professional CRA will help guarantee accuracy.
Double check your screening policy, employment laws and your assessment of the records.
Take pre-adverse action, allowing the applicant to dispute the record, if necessary.
Take adverse action if the decision is correct and accurate.
Popular blog posts on this topic:
How to Withdraw a Job Offer After a Background Check
Your New Hire Failed Their Background Check. Now What?
What Happens When an Employee Fails a Drug Test?
Can We Trust a Background Screening Company?
Another popular topic on the blog seems to be how to build trust with a background screening company. While it may seem like background checks can be an invasion of privacy, employers are not allowed to look into consumer information without permissible purpose. This term is defined by the FCRA and strictly details when and how a background check can be obtained. As an employer, a professional screening company will work with you to alleviate the risk of intruding on consumer privacy.
Basic Tips:
Popular blog posts on this topic:
How Do Background Check Companies Get Information?
Can an Employer Run a Background Check Without Permission?
VeriFirst achieves Background Screening Accreditation
How Can We Reduce the Time and Cost of Employment Background Checks?
Time and money are important to employers and that's why some of our most popular blog posts reveal tips on getting the best value. The first thing to recognize is how the hiring manager and the applicant can each create delays during the hiring process. It's also helpful to understand which screens are available and which ones are absolutely necessary. When employers know what to expect, in terms of cost and turnaround time, their expectations can be reset and they get more for what they're spending.
Basic Tips:
Create a screening policy to limit the need to run every background check on every applicant.
Educate yourself on available background checks, how long they take and why, and the costs that can be expected.
Use an online portal to reduce risk of errors.
Popular blog posts on this topic:
Why Do Some Background Checks Take Longer Than Others?
Slow Turnaround for a Background Check. What Gives?
Cost of a Background Check: How Much Should You Pay?
If you have any other topics you'd like to suggest, please leave us a comment below. Let us know how we can help!