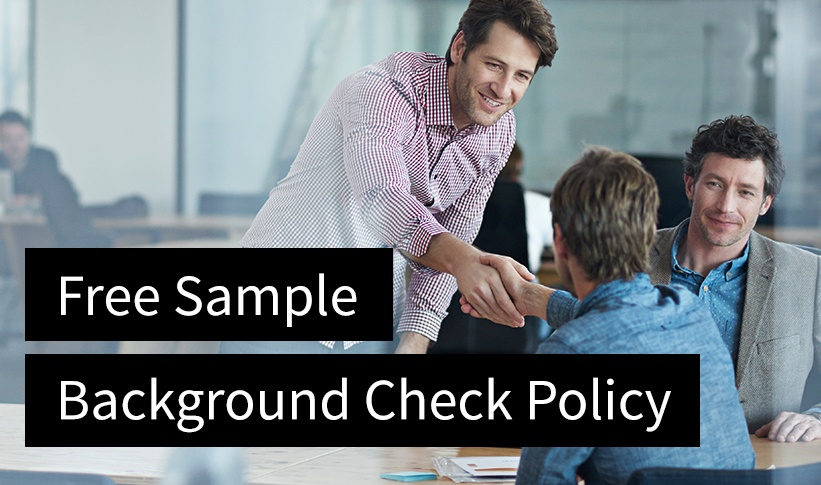 Federal and state regulations are changing with practically every class action lawsuit and it can be a challenge to stay abreast of the latest information. In order to take the education even further, we've done some of the work for you, providing free sample templates and other forms that can be used to help with background screening practices. One more template is now available - a free sample background check policy.
Read more to learn why your business may need a background check policy.
Sample Background Check Policy
A background check policy is the best way to ensure the company or persons obtaining the background check are aware of the rights of the applicant and have clarified the need for consent, approval, retrieval of information and what happens to that information after it has been obtained. Having this policy readily available for distribution to applicants is yet another way to make sure your bases are covered.
Looking for Additional Background Check and HR Templates?
To help better explain the importance of background checks and FCRA compliance, we have put together a list of our top related templates and blog posts.
Compliance Forms
Related Content
About VeriFirst
At VeriFirst, we are dedicated to educating our clients and anyone who visits our blog with the latest information on background checks, federal and state regulations (including FCRA & EEOC), and news around hiring practices or tenant screening. We are also happy to provide free sample templates and FCRA certified representatives to help you with the right information so you can hire the right people.
Topics: Employment Background Screening, Hiring and Recruiting