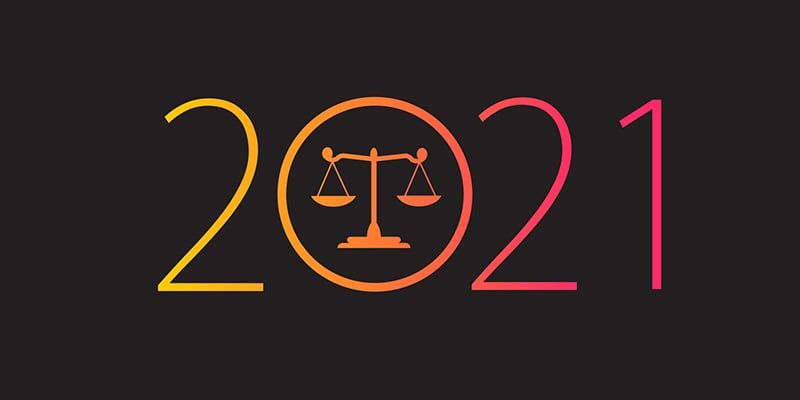 Considering everything that happened in the past year, it would come as no surprise if new background check and employment laws were overlooked. While this list is certainly not comprehensive, we typically try to address legislation around screening and how they would affect the hiring process for employers.
here are updates to background screening and employment laws for 2021.
Salary and Credit History Bans
In a follow-up to the pay equity trends of the past few years, more cities and states passed salary and credit history bans in 2020. States that made the move to prohibit salary history inquiries included New Jersey, New York, Maryland and Colorado. Some local jurisdictions also enacted their own salary history bans, including Cincinnati and Philadelphia.
States have also started restricting credit history inquiries to help applicants from being denied employment based on their creditworthiness. In January of 2020, the House passed the Comprehensive Credit Act of 2020 to amend the Fair Credit Reporting Act. The Act would restrict the use of credit history for employment decisions except in certain circumstances. The bill died in the Senate but could be brought up again.
For a running list of city and statewide salary history bans, check out HR Dive.
Criminal Records and Fair Chance Hiring
As state and local governments look to increase fair hiring chances for applicants with criminal records, 36 states and 150 cities and counties have adopted ban the box or similar laws. In 2020, legislation was passed or expanded that delay asking about criminal history or only assess an applicant's criminal history after a conditional job offer. Cities like St. Louis and New York have taken further steps to ensure a candidate's criminal history can't be used against them. Hawaii revised its law to shorted the "lookback period" and reconsidered assessment laws for misdemeanors and felonies. California also expanded its Fair Chance Act. We expect more laws like this to continue into the new year.
Marijuana Legalization and Drug Screening
The move towards decriminalization of marijuana continues with more states legalizing for medical or recreational use during the November elections. As of this writing the drug is still considered a Schedule 1 Substance under the Controlled Substances Act. As with alcohol, employers can continue to restrict use during working hours or consider drug screening if the employee appears under the influence. For an updated list of all states and their marijuana laws, visit our post from November.
Of course, we will continue to update our readers as we learn of new laws that would affect background checks. We do advise that employers stay abreast of any new employment legislation that would affect hiring and screening as well. If you have any questions about how these new laws affect your background checks, please contact VeriFirst.