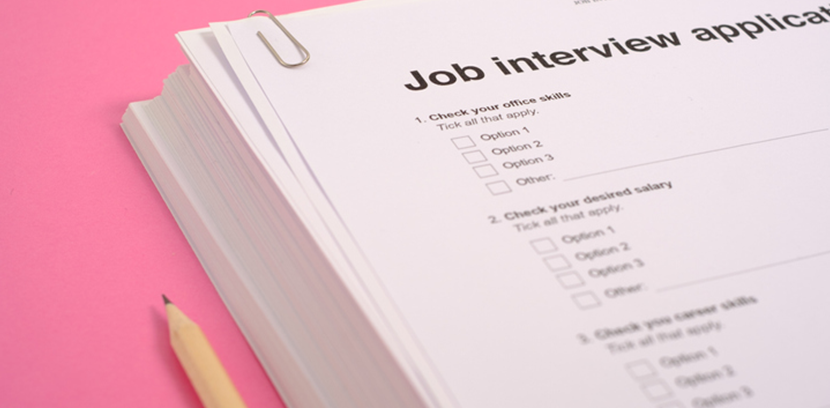 Over 33 States and 150 cities have been behind the push to "ban the box" and now Congress is considering more widespread legislation. These laws, also referred to as "fair chance" laws, help to reintegrate ex-offenders successfully into society. More specifically, the "box" being banned is the question on many employment applications asking, "Have you ever been arrested or convicted of a crime?"
With more bipartisan support of these laws, members of Congress have introduced the "Fair Chance to Compete for Jobs Act of 2019" or the "Fair Chance Act".
Here's how a federal "ban the box" rule would impact your business.
Congress is Considering a Federal Ban the Box Rule
Why are Ban the Box Laws Important?
☑️"Have you ever been arrested or convicted of a crime?"
Depending on how it's defined, 60 - 70 million Americans have some sort of criminal record. With 1 in 3 adults facing barriers to employment, the overall employment rate is affected causing the loss of billions of dollars to the U.S. economy. Research also tends to show that people of color are the most affected by the criminal background question, limiting access to education, housing and employment opportunities. Employers want to hire and the availability of job seekers are limited. Instead of automatically excluding those with any criminal records, hiring managers can choose to follow a different process to hire fairly.
What Qualifies as a Criminal Record?
The term "criminal record" could mean an arrest, conviction or juvenile record. Arrest records wouldn't typically come up on a criminal background check - EEOC laws prohibit employers from discriminating based on arrest records that didn't lead to conviction. Some juvenile records that may show up on a background check include drinking and driving, disorderly conduct, drug use or possession, shoplifting and moving violations. Depending on the jurisdiction, juvenile records could be sealed or expunged. For those that aren't, mistakes as a teenager could affect opportunities into adulthood. The EEOC also suggests that employers refer to a decision matrix to avoid discriminating based on criminal history.
See also: How Criminal Background Checks Affect Teen Felons
What is Congress' Fair Chance Act?
Fair Chance and Ban the Box laws across the nation may be different but in general include:
Removal of the criminal history question from the employment applications
A delay in criminal history questions or background check until later in the hiring process or after a conditional job offer
Consideration and assessment of criminal records prior to denial of employment (part of EEOC Guidance)
In 2016, the Obama administration announced commitments to Fair Chance laws and encouraged businesses to do the same. They also issued a rule revising federal agency regulations on when criminal history can be accessed during the hiring of federal employees.
Building on that rule and extending them to federal contractors, the new Fair Chance Act of 2019 introduced in the Senate prohibits "federal agencies and federal contractors from requesting that an applicant for employment disclose criminal history record information before the applicant has received a conditional offer, and for other purposes."
This isn't the first time this legislation has been introduced in Congress. It was also introduced in the House in 2017. With support from both chambers, the bill should pass into law later this year.
What Does Ban the Box and Fair Chance Mean for Employers?
Many employers have already taken the Fair Chance pledge to remove any criminal history inquiries until a conditional offer of employment. While this federal law doesn't directly impact the average employer, for those who contract with the federal government, it's important to consider any legislation that affects hiring. It also shows more positive movement in the Ban the Box push across the nation. Employers should work with a background screening provider who can assist with fair and impartial hiring.